Teachers in schools with School Plans can set up individual teacher accounts and create classes for their students.
NOTE: If you purchased a Teacher Plan, setting up individual educator account features is not available.
If your school uses our integrations with Clever or Classlink Launchpad with OneRoster API, your classes will be automatically rostered and updated. Find out more in these articles:
If your school uses SSO with G Suite for Education, and you use Google Classroom, you can import your classes on demand. See how to do that here:

If your school doesn't use these integrations, you can still create your own classes. Here's how:
Log in to your individual teacher account.
Click Dashboard at the top of the screen.
Click New Class.

Create a class name. A Class Code will be automatically generated for you.

Click Create Class.
Students will use the Class Code to join the class. To join your class, students should:
Click

Enter Code

at the top of the screen.

Enter the Class Code and click

Submit

.
Here's what they will see.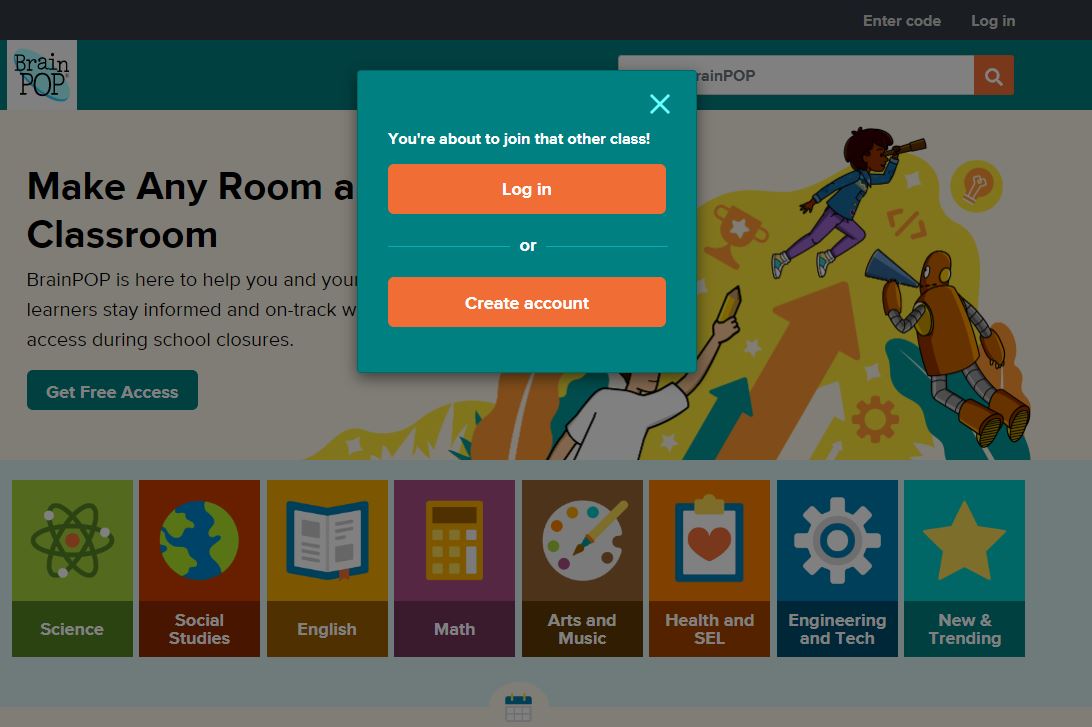 If students are creating their individual accounts for the first time, they should click Create account and complete the form.

If students already have individual BrainPOP accounts, they should click Log In and enter their personal username and password.