If you're a teacher whose school doesn't currently have a School plan, you can always purchase a Teacher plan for your individual classroom.

This article details the features included in our individual teacher plans, but you can find all our plan options and pricing in our online store.


IN THIS ARTICLE
Teacher Plan Features
Frequently Asked Questions

Teacher Plan Features
The Teacher Plan includes access for a single user on three devices at a time, and is supported on desktops, tablets and mobile devices. It is designed for front-of-classroom use and includes all movies, quizzes, games and learning activities.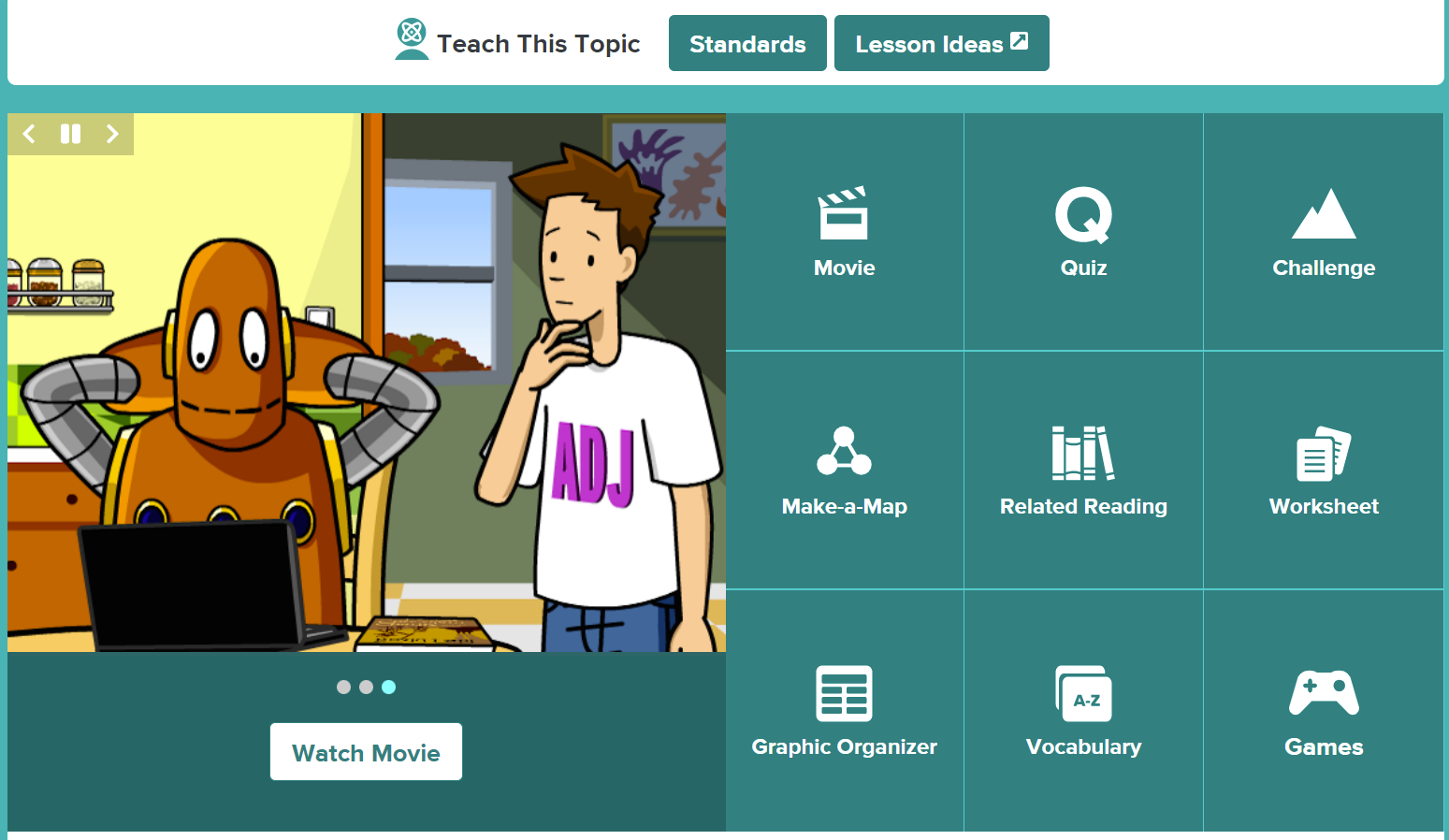 For a full list of the learning activities are included by product, see below.
BrainPOP
Movie
Quiz
Challenge
Meaning of Beep
Sortify
Time Zone X
GameUp learning games
Make-a-Map
Make-a-Movie
Related Readings
Primary Source
Worksheet
Vocabulary
Graphic Organizer
BrainPOP Jr
Movie
Easy Quiz
Hard Quiz
Draw About It
Belly Up
GameUp learning games
Draw About It
Write About It
Talk About It
Word Play
Access to BrainPOP Mobile Apps is also included in the Teacher Plan.
---
Frequently Asked Questions
I don't see a teacher dashboard option. Are dashboards included in the Teacher plans?
Not at this time. Features like teacher dashboards and student dashboards require a School plan.
I'm trying to find a class code to add my students. Where can I find one?
Teacher Plans don't currently include classes, student accounts, and assignments features. To set up classes with students using a class code, your school will need to subscribe to the School Plan.
Can I assign work or create classes with a Teacher plan?
These features are not included in the Teacher plan. If your school purchases a School plan, you can create classes, add students, assign work to those students, and track their progress. If you're a Homeschool teacher, you can use these features with up to four students with a Homeschool Plan.
Can I get Make-a-Movie or Creative Coding in my Teacher plan?
Creativity tools are included in the School plan, but are not included at this time in the Teacher plan.
Can I use SSO and rostering integrations like Google Classroom and Clever?
Integrations are only available as part of the School plan. To find out more about our integration options, see this article.