IN THIS ARTICLE
Viewing Assignments
Tracking Progress on an Assignment
Grading and Giving Feedback on Student Work
Viewing Assignments
Teachers can view and manage all of their assignments. Log in with your individual account and click Dashboard at the top. You'll find your most recently created assignments on the Dashboard, but to view them all, click All Assignments.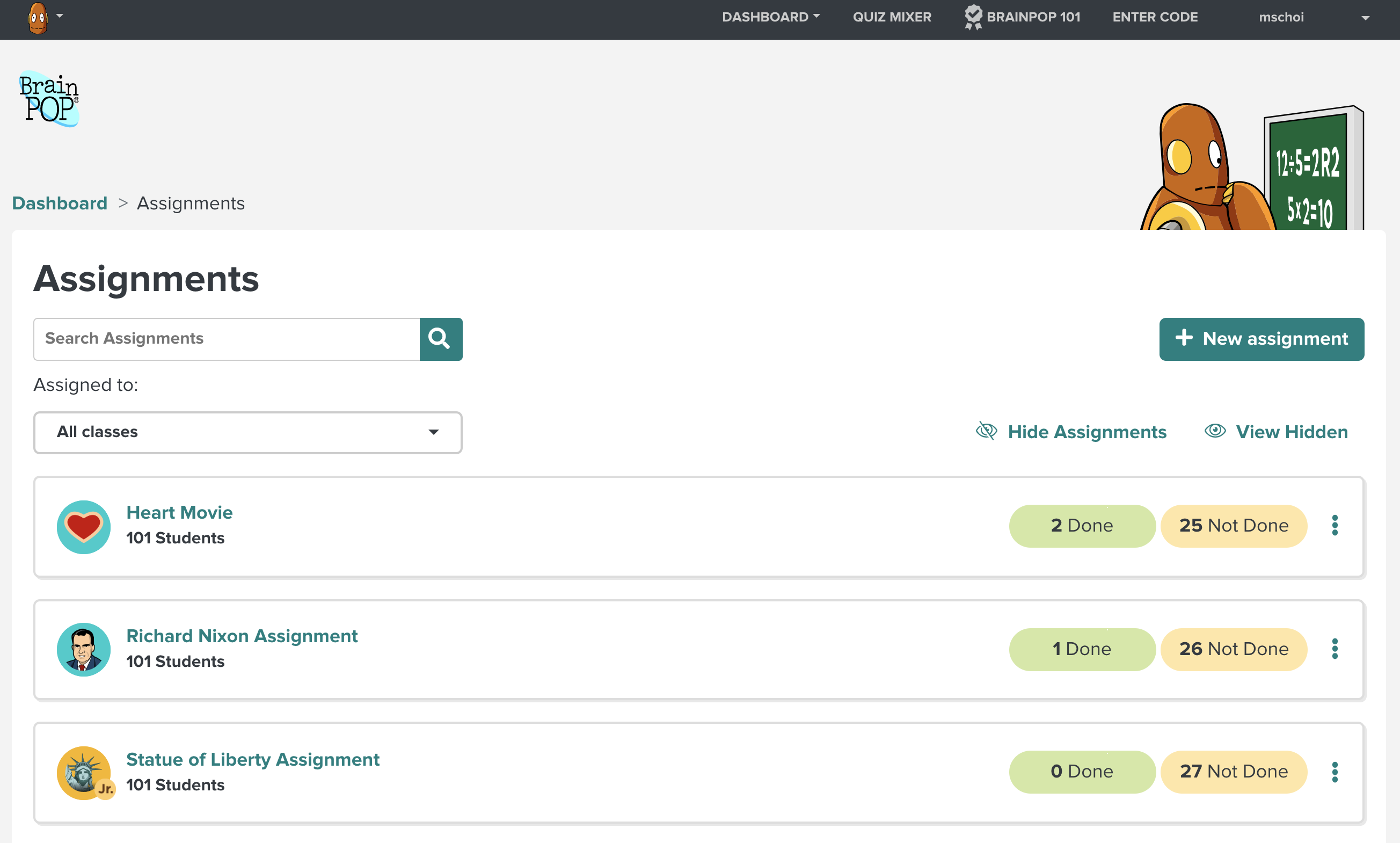 Click the three dots next to an assignment to open a menu. You can edit the assignment, select view as student to see the assignment as a student, or you can copy assignment link and paste it in your LMS. You can also hide the assignment, which means it will be removed from your assignments page. The assignment will not be deleted—student work will remain, and students will still be able to access the assignment. You can always view the assignment again by clicking View Hidden.

Tracking Progress on an Assignment
Click an assignment's title to view progress on the assignment. You'll see a table listing students' names, links to their work, and their scores. If your assignment has multiple parts, you'll see them listed in a column; click a specific part to track your class' progress on it. This page also includes a link to download a CSV of scores for the entire assignment.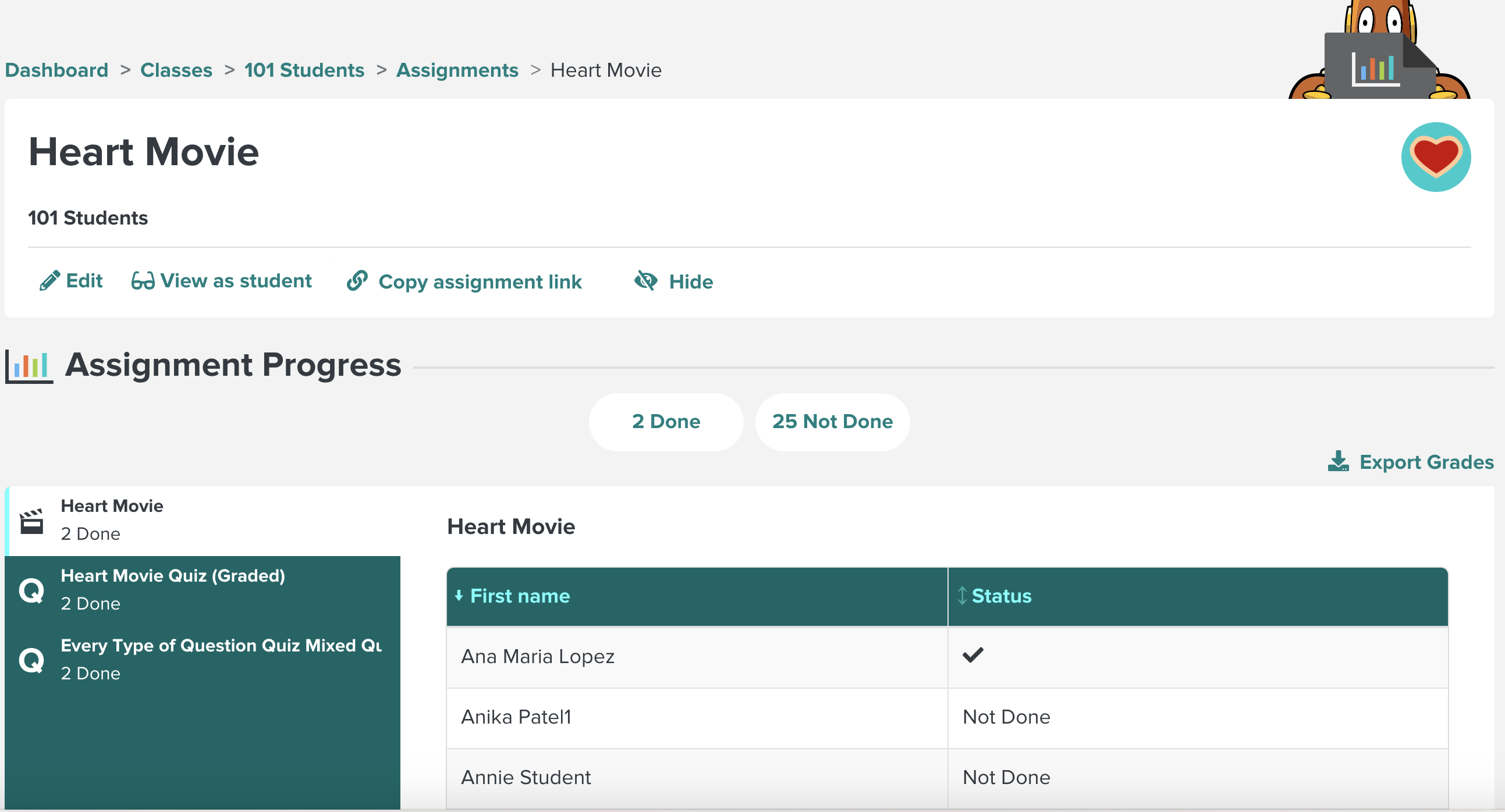 Grading and Giving Feedback on Student Work
You can give comments and scores on work students have submitted to you. Click an assignment straight from the Dashboard or click the title of a feature or assignment from the class page. You'll see a table listing your students with links to their work. 

Click View Work next to a student's name. You'll see the student's submission, along with a field to leave optional feedback and a numerical score. You can use the dropdown menu of students' names to navigate directly to their submissions and leave feedback.