The Teacher Dashboard offers easy access to an educator's classes, assignments, and saved projects created through Make-a-Map, Make-a-Movie, Quiz Mixer, and Creative Coding. To access the Dashboard, log in with an individual educator account and click Dashboard at the top.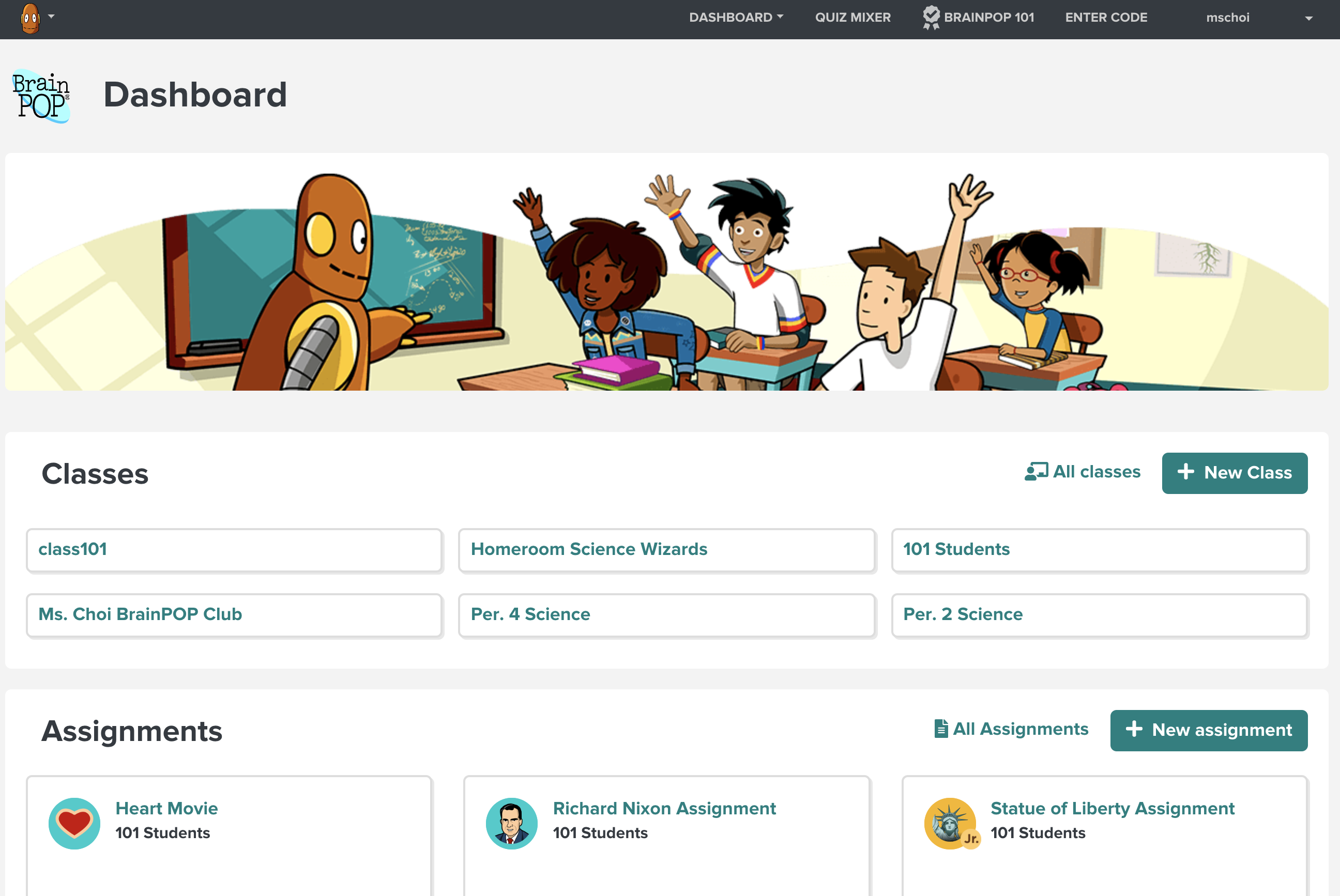 Classes
Click New Class to create a class. To see all your classes, click All Classes. The Active Classes tab will display all your classes that have not been archived. The Archived Classes tab will display the classes you have archived. 
Note that after 2 years, we will automatically delete archived classes and all their data to ensure student privacy. We will notify you by email when we are about to delete an archived class.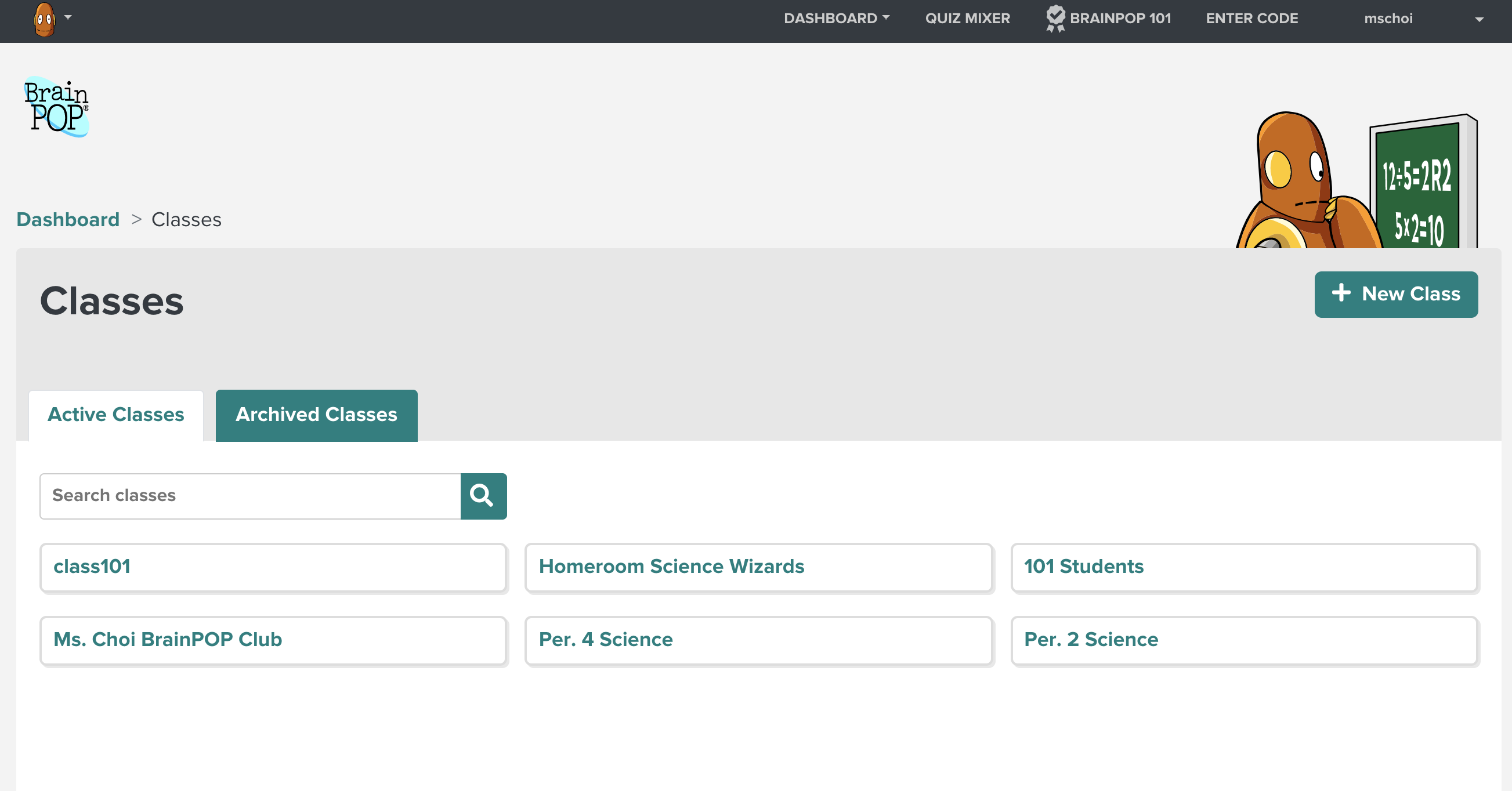 Assignments
To see all of your assignments, click All Assignments. In this section, you'll see a complete list of your assignments ordered by most recently created or updated. You can see the assignments for a specific class by using the "Assigned to" filter. Find out more in these articles: