BrainPOP ELL (formerly BrainPOP ESL) is a comprehensive English language learning program for students of all ages. It is comprised of short, animated movies as well as games, quizzes, and interactive features. It encompasses the four main language skills: listening, speaking, reading, and writing. The movies feature the characters Moby and Ben, who model conversational English while seamlessly presenting the target vocabulary, language, and content.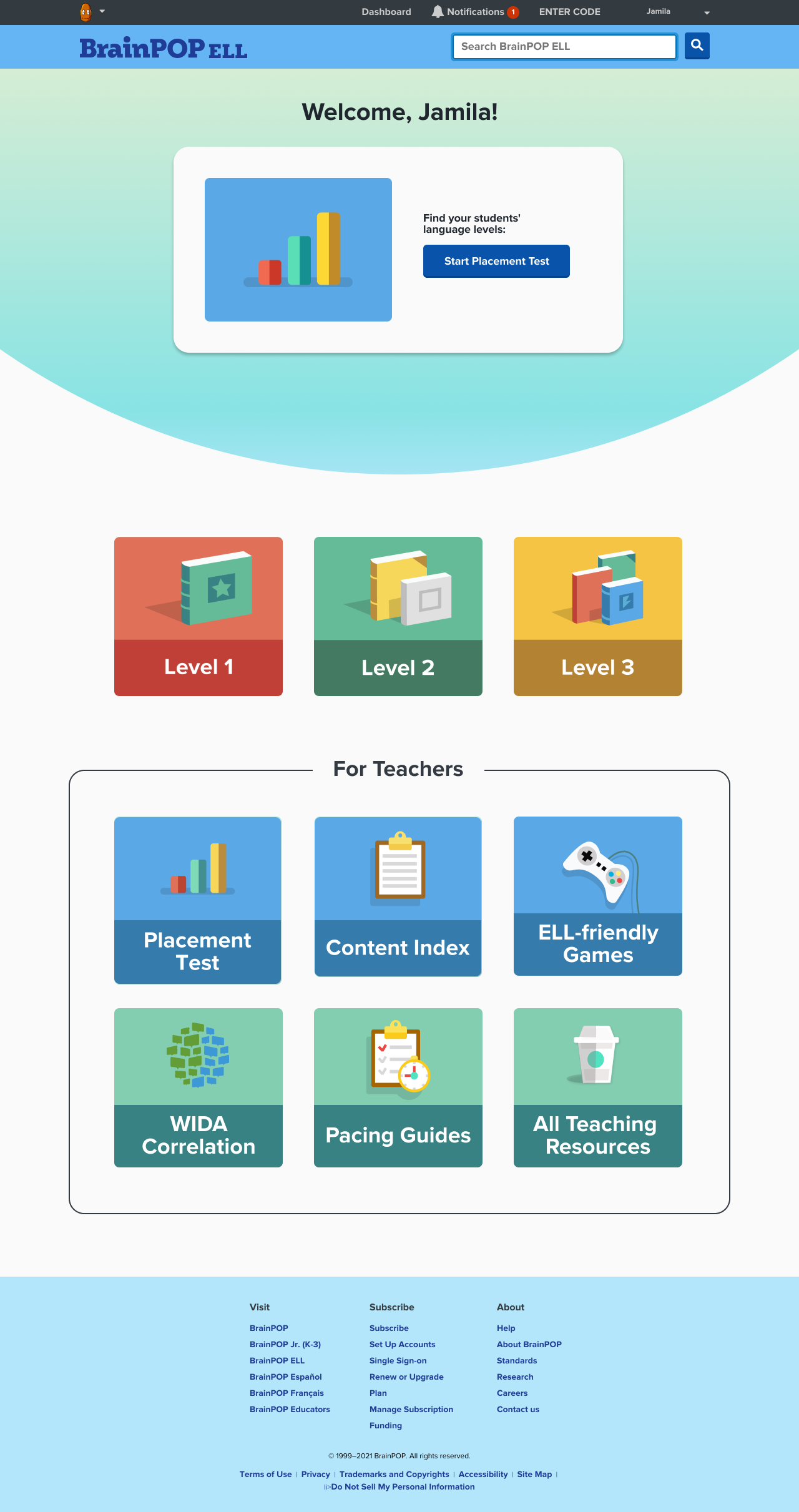 ---
Frequently Asked Questions
What ages is BrainPOP ELL for?
BrainPOP ELL is designed for English language learners in the United States and around the world. It can be a useful tool for beginning, intermediate, and advanced learners of any age. The product may also be helpful for English-speaking students requiring additional support in vocabulary, language, or content.
Is BrainPOP ELL aligned to Common Core standards?
Yes. To see how BrainPOP ELL aligns to state and Common Core standards, visit our Standards Tool.