The BrainPOP ELL Placement Test uses listening and reading tasks to assess students' English language proficiency and to identify the starting level and unit for students beginning the BrainPOP ELL program.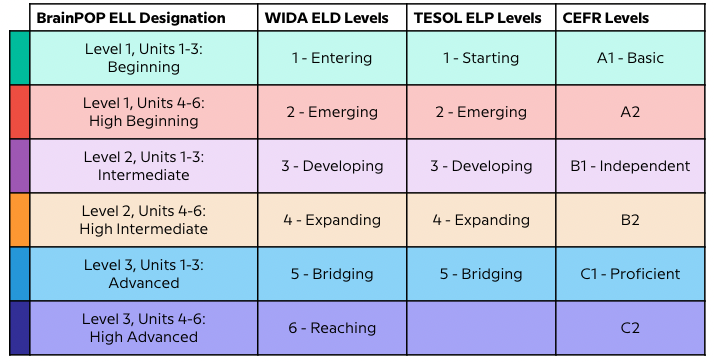 To record student Placement Test scores, students must be logged in with their individual student accounts. For the score to appear in your records, the student must be part of one of your individual account classes.


Students without individual student accounts can email their results to you at the end of the assessment.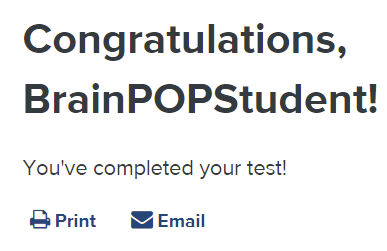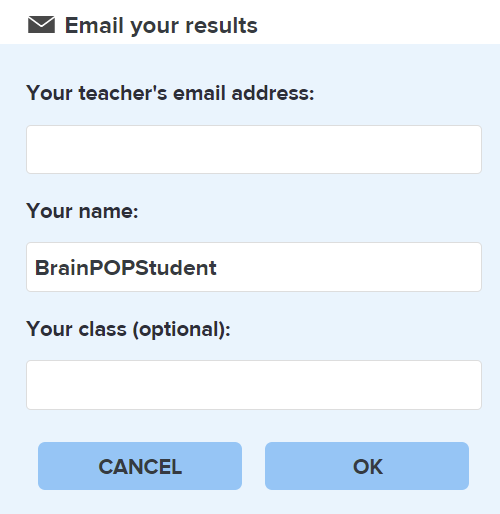 Once the finished ELL placement test has been submitted to your class - whether in an assignment, or as a free submission - you can view your students' work, results, and recommended starting points. Look for the Placement Test in your class' All Work view.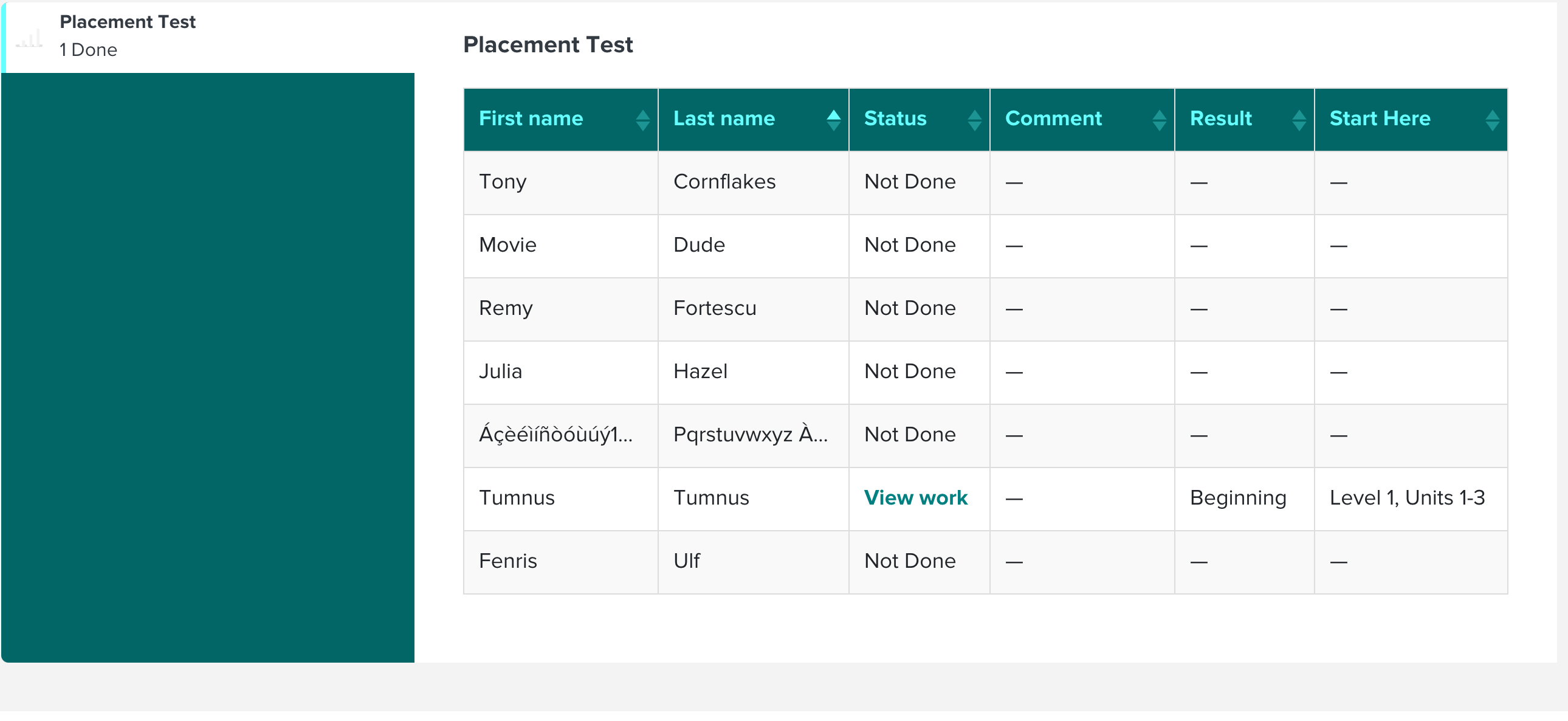 When assigning the placement test, you have the option to assign from a student's last result or from the beginning of the test. By default, each student's placement test will be set to start from their last result (the final section the student didn't pass last time). If a student doesn't have any past placement test results, the test will start from the beginning.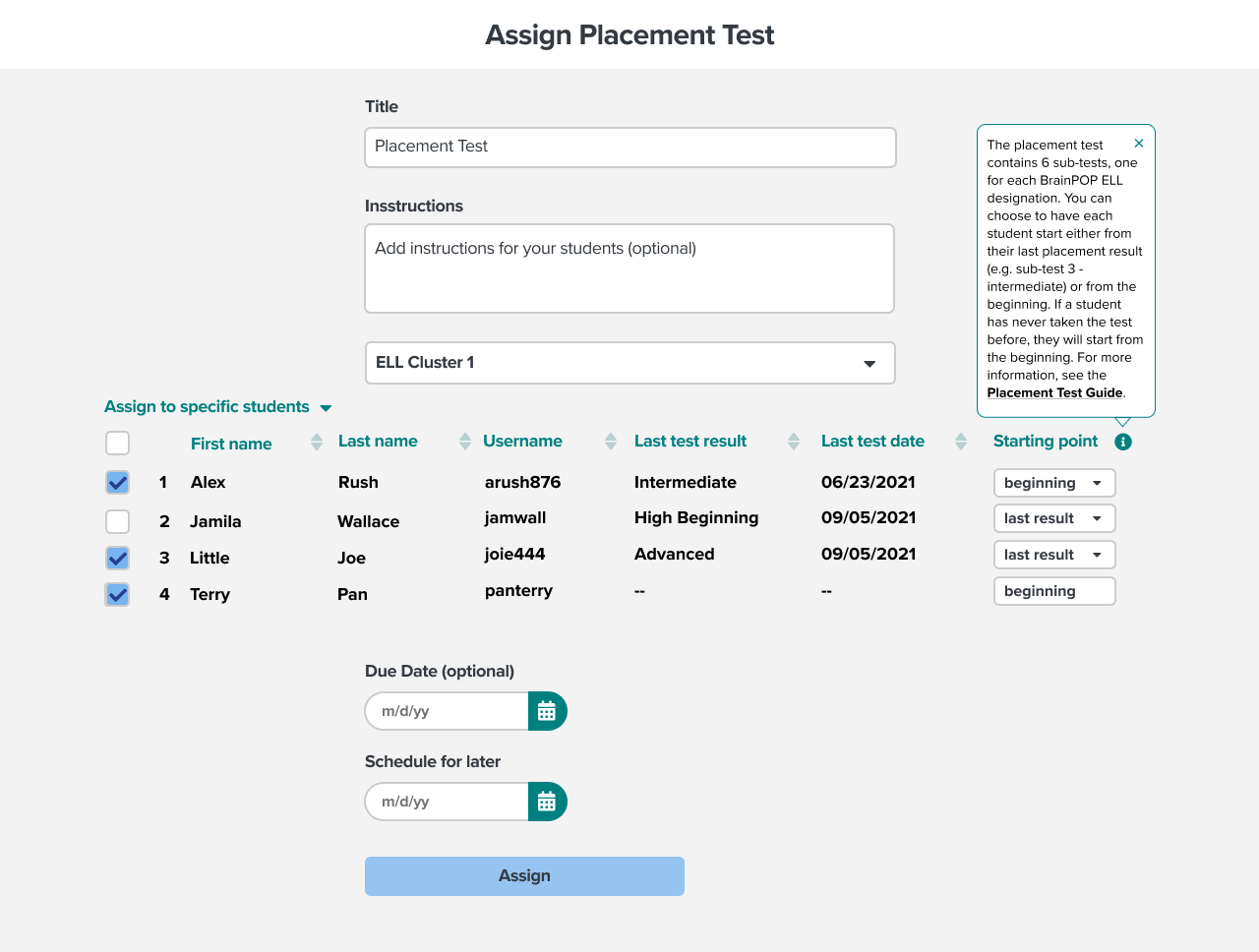 Check out our detailed guide to the placement test, including sample questions, here!
Frequently Asked Questions
Can students save and return to a Placement Test?
Yes. Students with individual accounts can access their saved Placement Test from their student timeline whenever they would like to resume the test.
How many questions are in the Placement Test?
The first section, or subtest, of the placement test has 10 questions. If a student answers one third or more of the questions incorrectly, the test is complete. If the student answers enough questions correctly they will move on to the next subtest. Test specifications are available here.
Can I access the placement test on my phone?
Yes, but only through mobile phone browsers. The test is currently not available on our Apps.