IN THIS ARTICLE
What You'll Need
What Are Science Admin Reports?
Accessing the Reports
Unit Assessment Reports
What You'll Need
What Are Science Admin Reports?
The Science admin reports let school admins look at student Unit Assessment (UA) performance within their school, as well as aggregate student proficiency across different standards.
The report breaks down performance by performance band, mastery, and how the students in the school tested by standard to inform professional development and resource decisions based on students' performance and teacher/school needs.
Accessing the Reports
From the Reports page, you will see a "Product Detail Reports" block (see image below). Clicking the View BrainPOP Science Reports button will take you to the BrainPOP Science Reports page.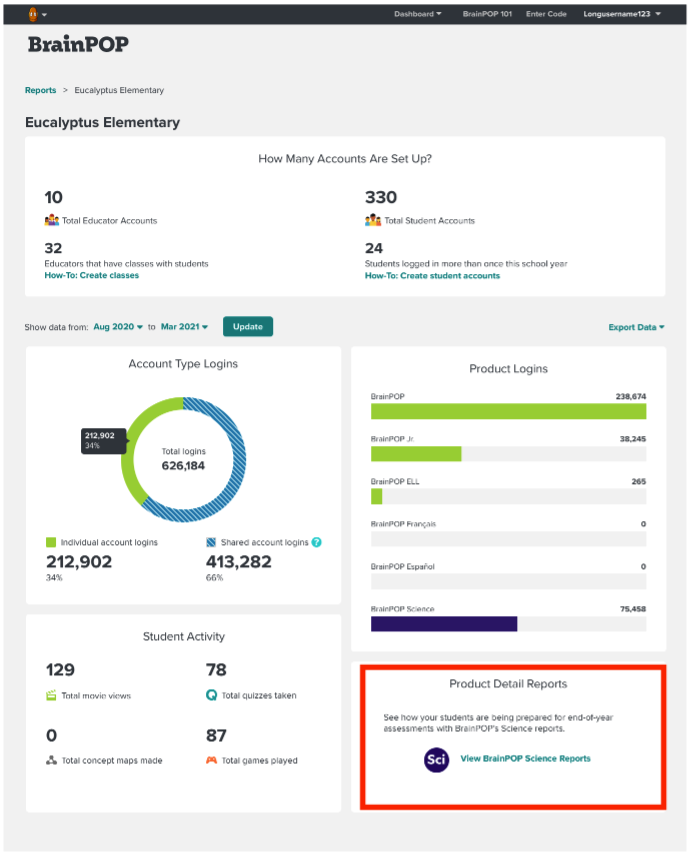 In the "Unit Assessments" block, you will be able to access the "Unit Assessment Reports" for each Unit.
Unit Assessment Reports
Once on a specific "Unit Assessment Report," you will see the "Student Performance Summary" block detailing:
A percentage distribution of how students at your school met expectations in that UA

A bar chart comparing your school's performance on that UA to that of your district at large (if applicable)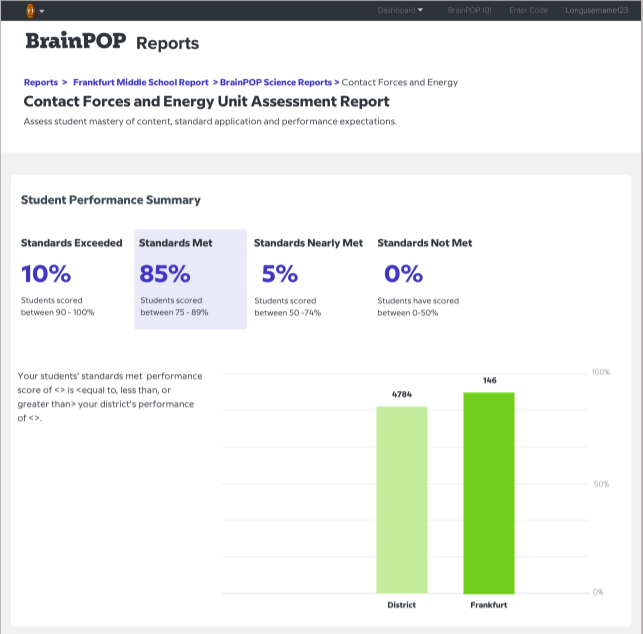 Below that, you'll see the "Average Score By Skill Type" report, which contains:
A table showing the performance on each skill (standard) for your school and your district

A bar chart showing a percentage distribution of how your school met each standard item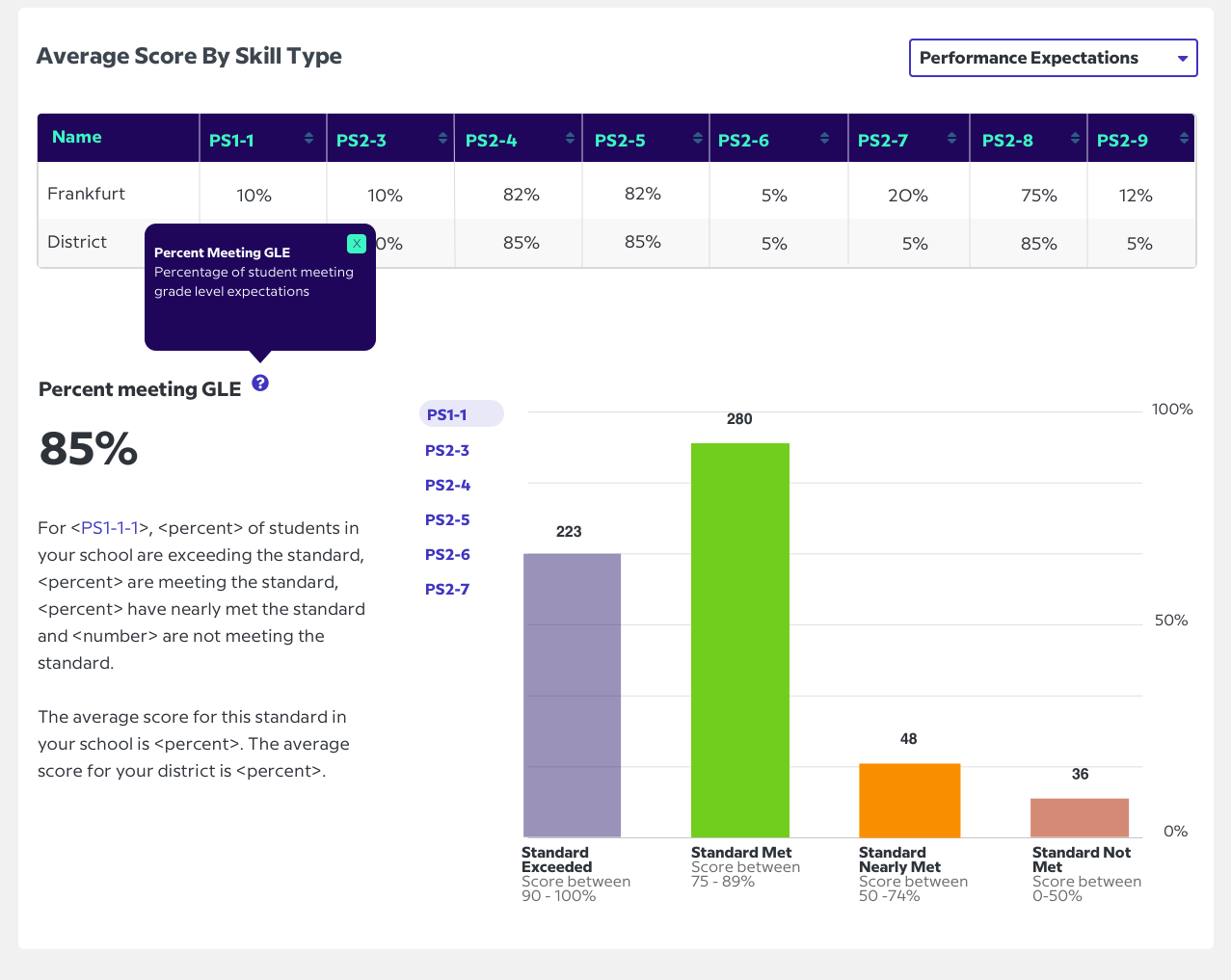 On this page, you can:
Navigate between standard types (for example, in the case of NGSS, "Performance Expectations," "Disciplinary Core Ideas," "Cross Cutting Concepts")

Use the pills on the left side of the chart to show the bar chart for each standard