We include an integration with Microsoft Immersive Reader in our BrainPOP Science product. The immersive reader is a tool with a variety of uses to support students' reading needs. Features include:
Read-aloud questions and answers

Multi-lingual support and a picture dictionary

Text decoding to support students with learning differences
Currently in Science, Microsoft Immersive Reader is only available in phenomena, simulations, digital manipulatives, and 3D Worlds. It is usable in:
Review mode and graded mode

Fullscreen mode and mobile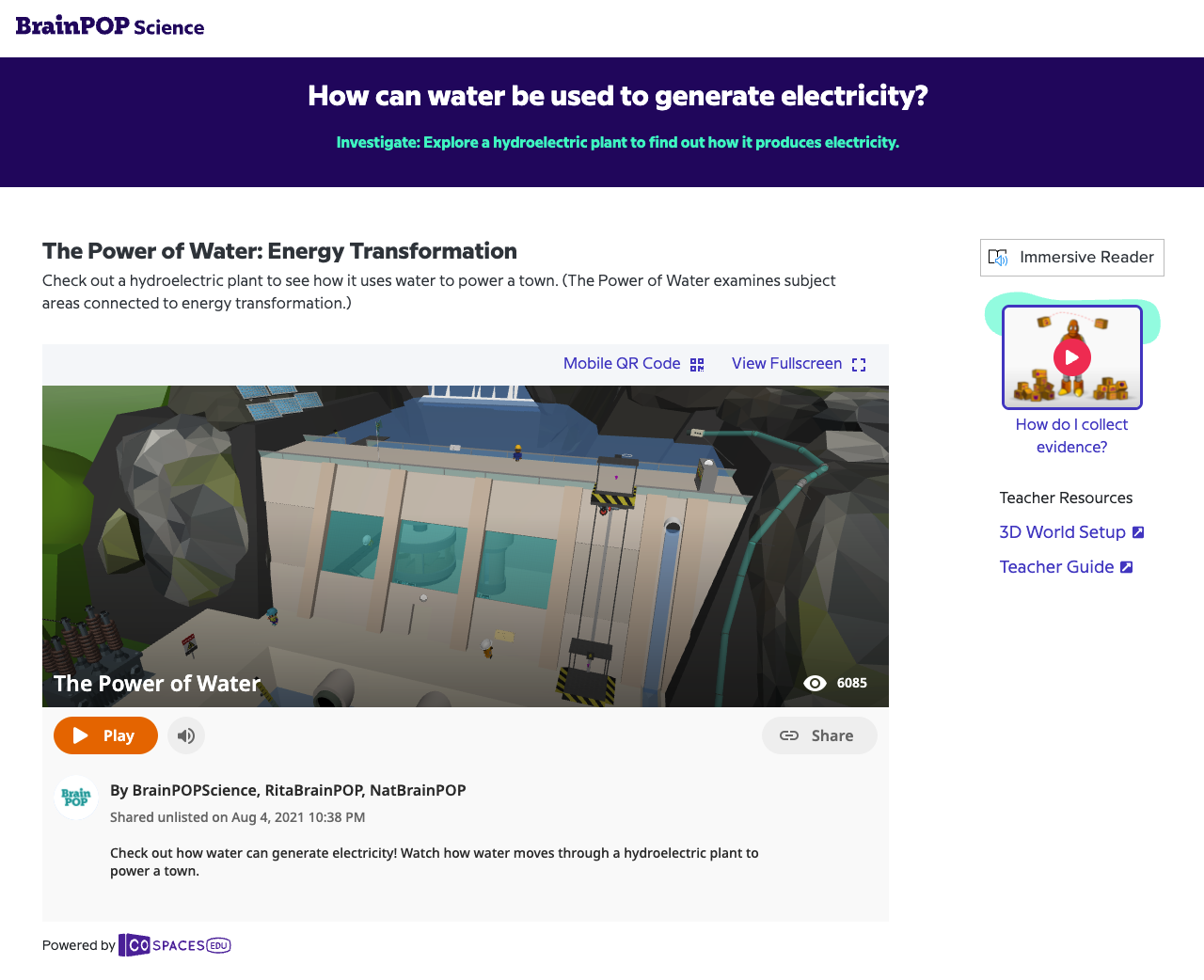 All pages where immersive reader is available will have a button in the top right to open the immersive reader. The immersive reader will open as an overlay.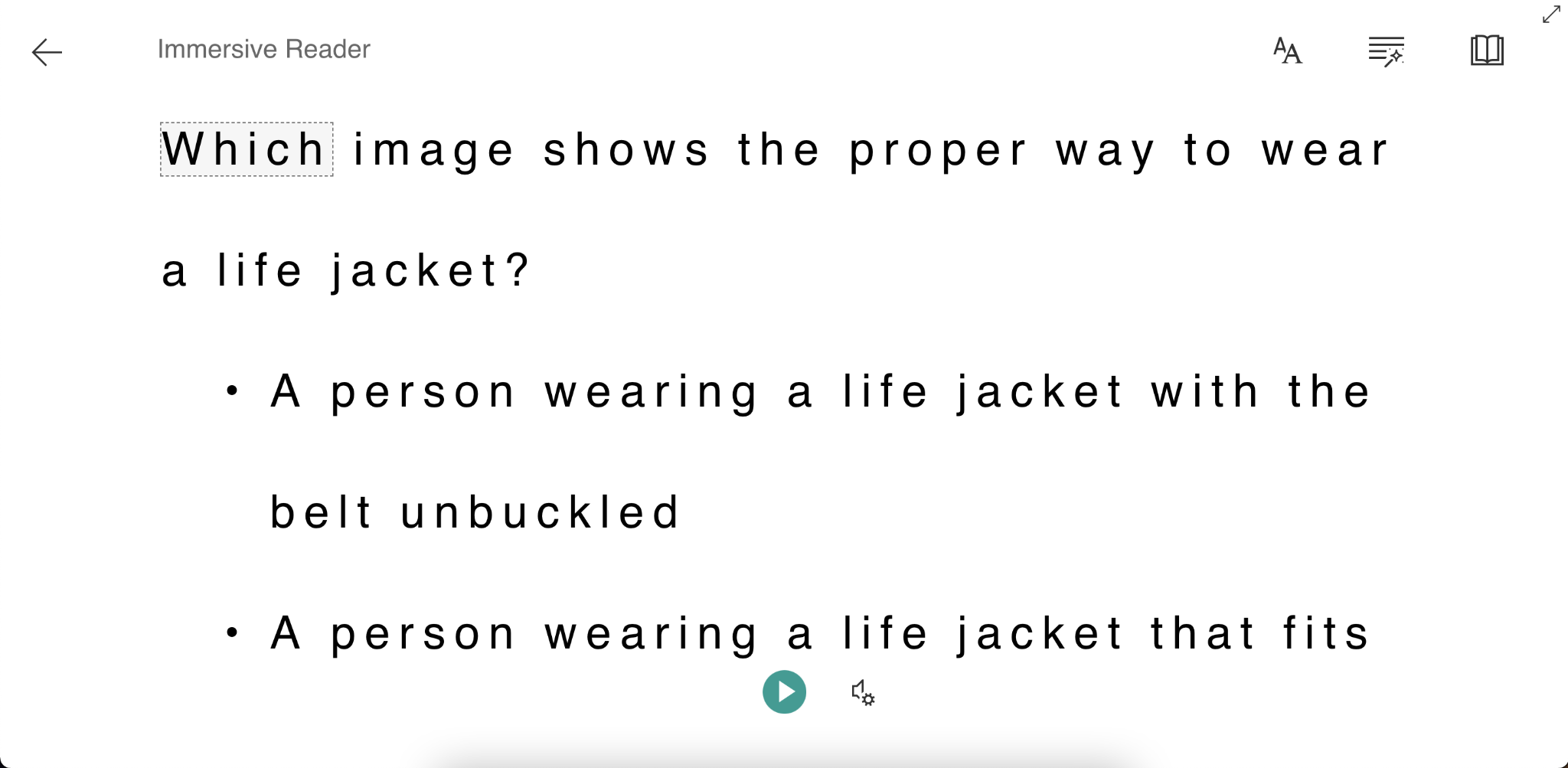 There are multiple tools and settings that can be adjusted depending on your needs, including text size, font color, font style and text decoding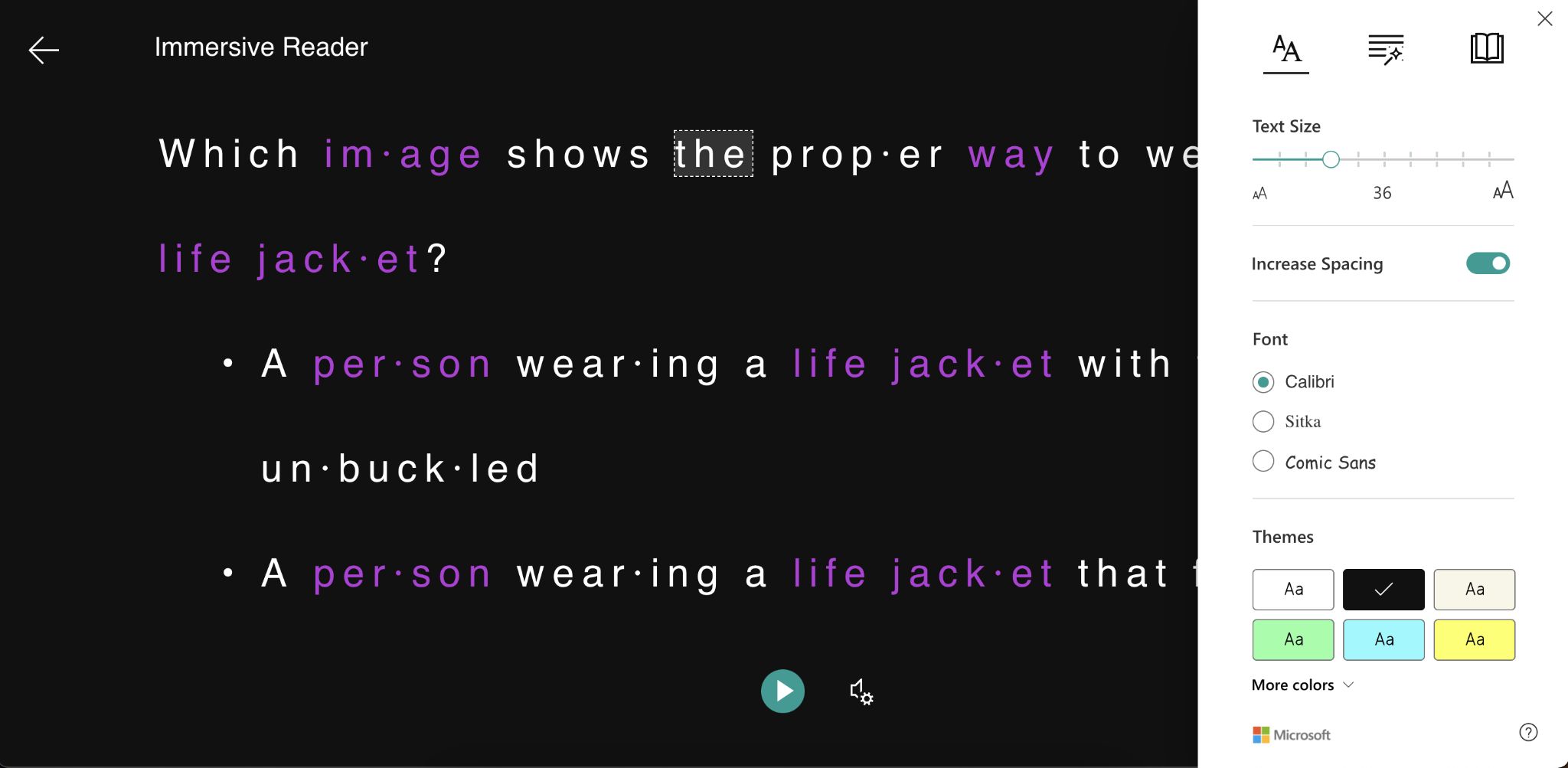 Clicking the arrow in the top left corner will exit the immersive reader; then the user will see the page they were on again. The immersive reader can then be opened again the next time it is needed.