Table of Contents
IN THIS ARTICLE:
Viewing and Selecting Investigations
Creating an Assignment
Viewing and Selecting Investigations
When you first arrive on the Science homepage, you can view and select from all of our currently available Units. Within a Unit, you can find the available Investigations. You can also search for Investigations using the top bar on the page.

Upon selecting the Unit, you will first see an overview of the parts of the Investigation: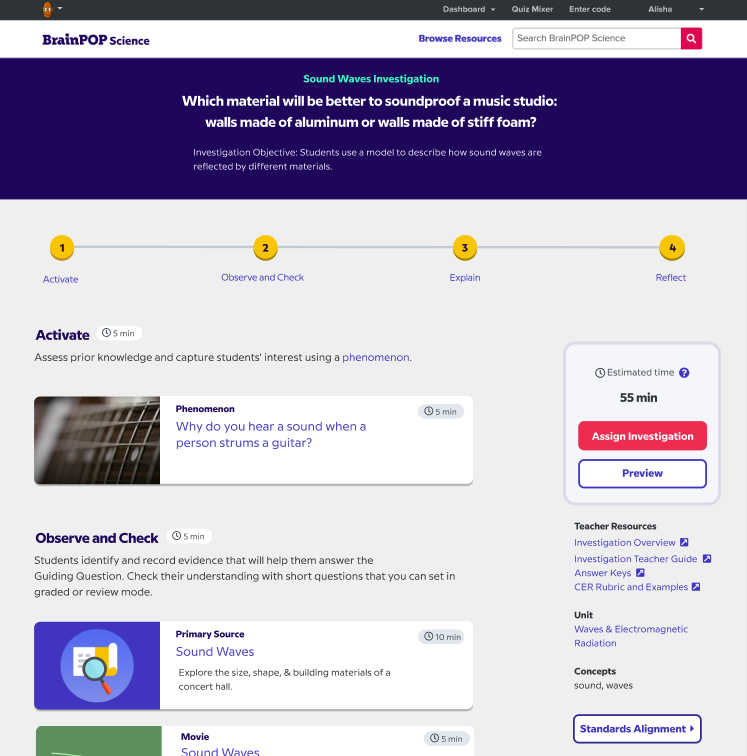 From here you can preview the Investigation as a student with Preview or choose Assign Investigation to go to the Assignment Builder.
You can view standards alignments and download the PDF Teacher Resources from this page. Teacher Resources include:
Investigation Overview

Investigation Teacher Guide

Answer Keys

CER Rubric and Examples
You have the option of adding extra activities for learning differentiation: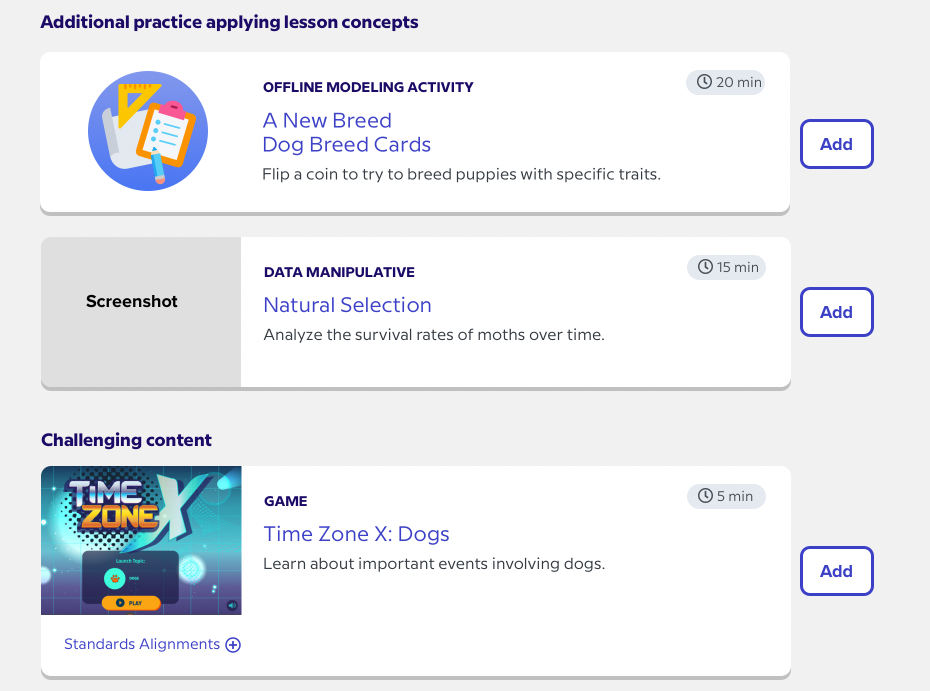 Click 'Add' to add an optional activity. The total Investigation time listed will update accordingly.
Teachers cannot add activities for some students but not others in the same assignment. If you want to create different 'versions' of the Investigation for different students, you will need to create a separate assignment for each student or group of students you want to differentiate.
Creating an Assignment
Once you've previewed the Investigation and added any additional resources, you can click Assign Investigation to be taken to the standard Assignment Builder. Note that, at this point, you cannot add additional resources, so make sure to add them before you start the assignment building process!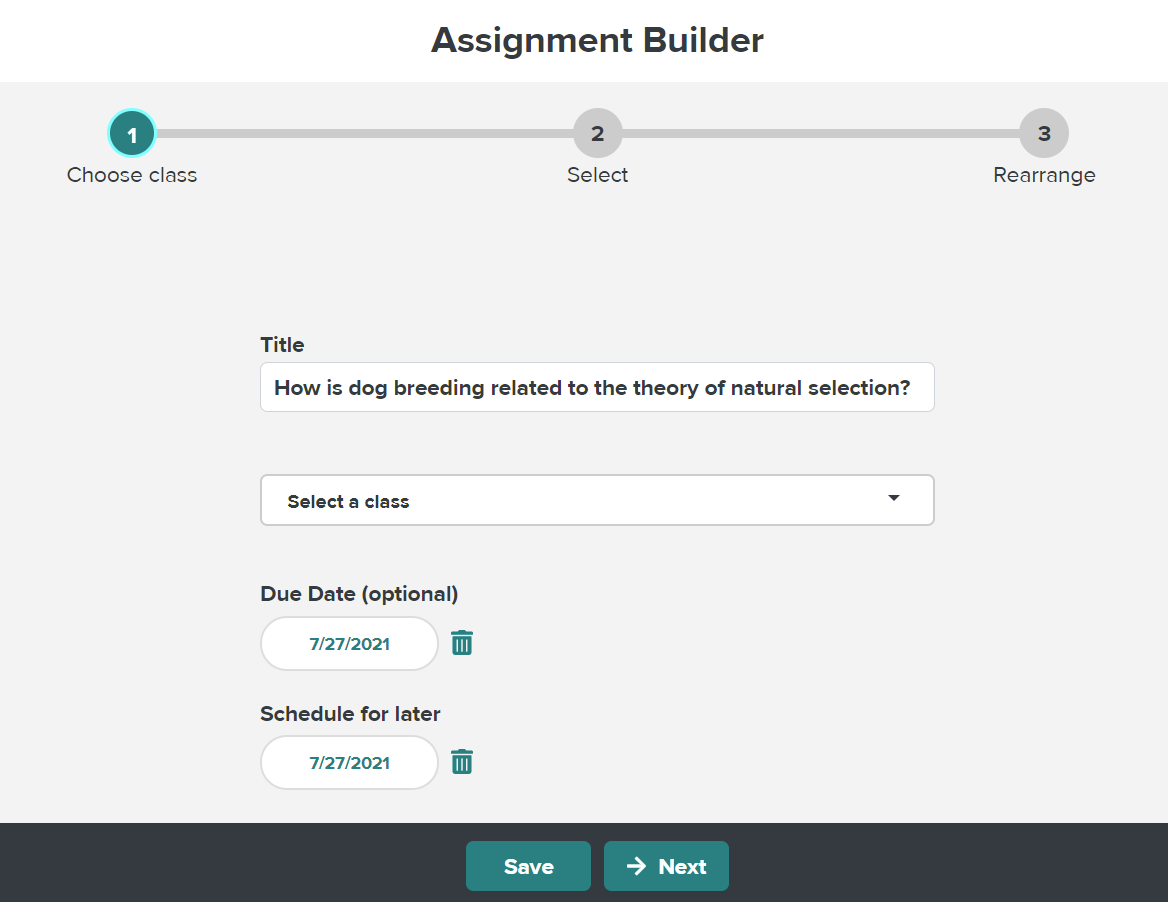 Give your assignment a title (we suggest using the leading question for the Investigation) and select a class to assign to. Optionally, you can set a due date for your students, or schedule the assignment to appear for students on a later date.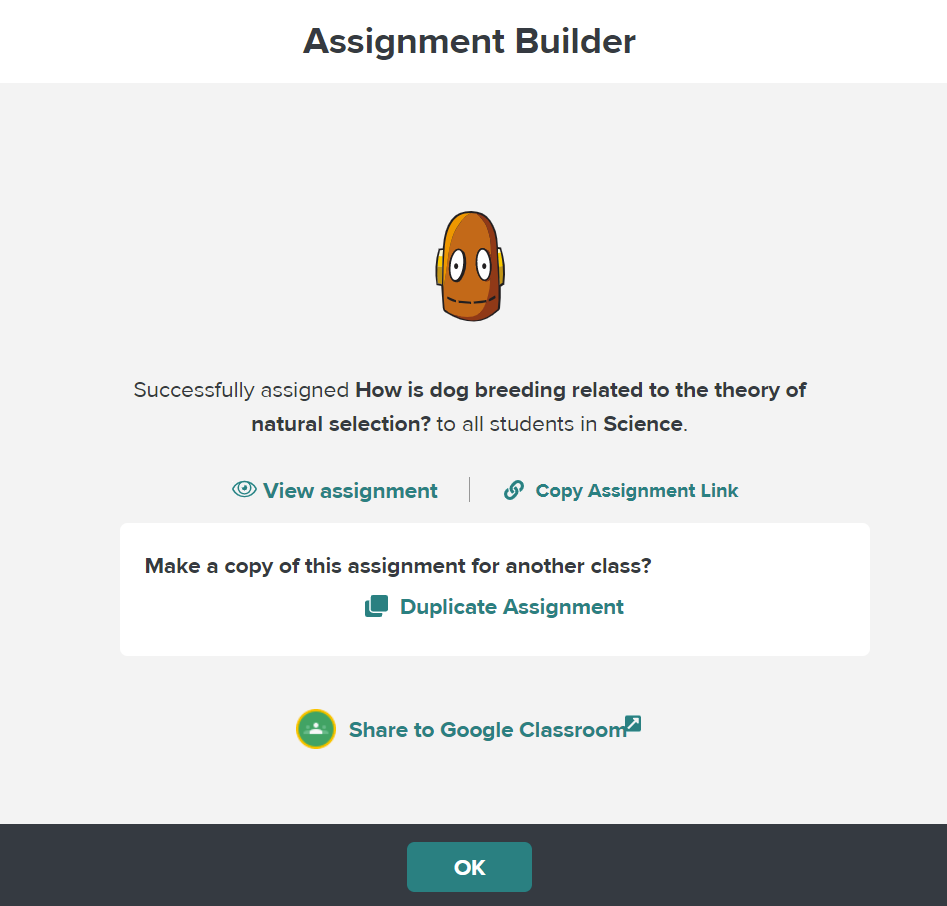 Once you're done building the assignment, you can duplicate the assignment for another class or to add other differentiation resources for some groups, and you can post the assignment directly to Google Classroom using the Share button.
You can also assign an Investigation from your dashboard using our classic assignment builder flow. Go to your Teacher Dashboard and select + New Assignment. Name your assignment, pick a class, and set a due date or scheduled date if you like, then go to the next page.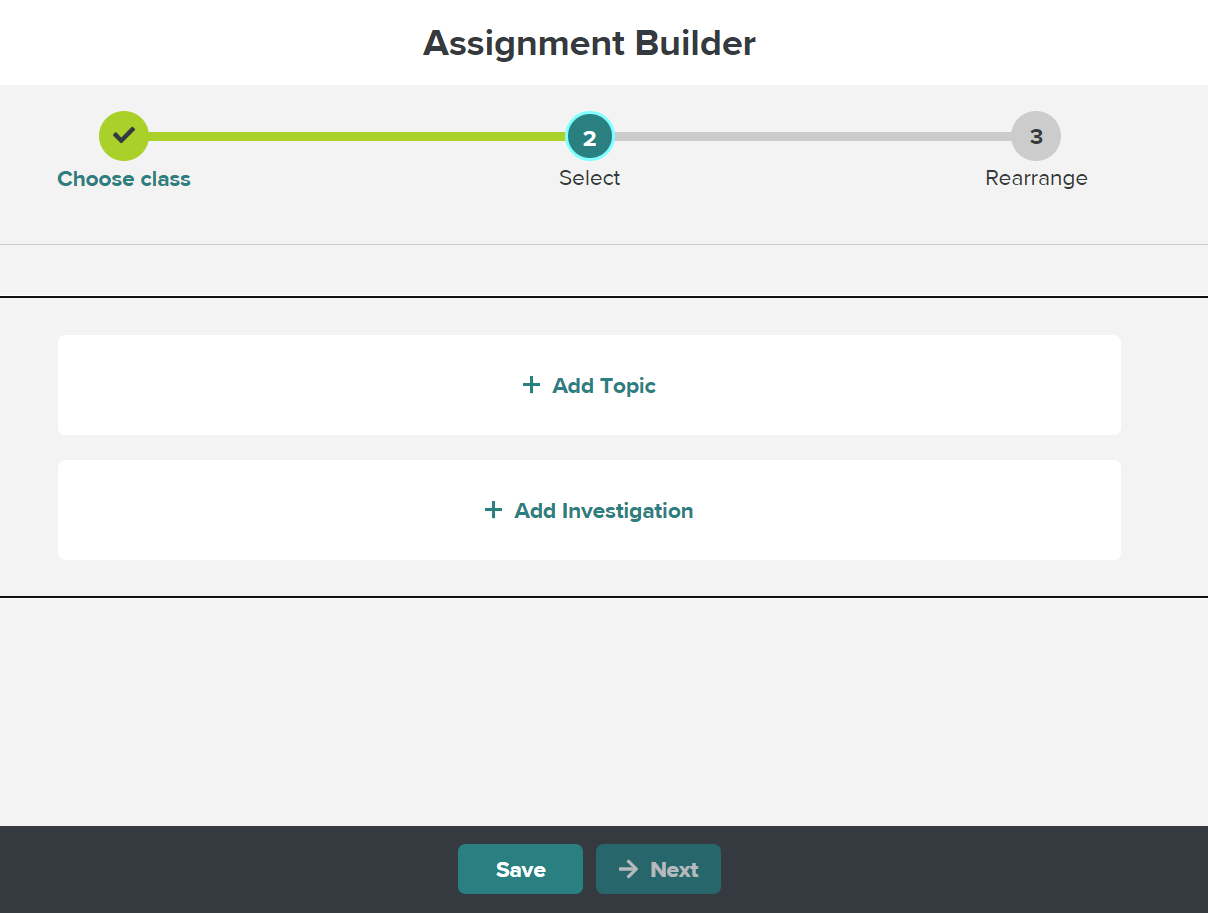 If you choose + Add Investigation (which will only appear if your school subscribes to Science), you can select from the available Investigations and choose to add resources: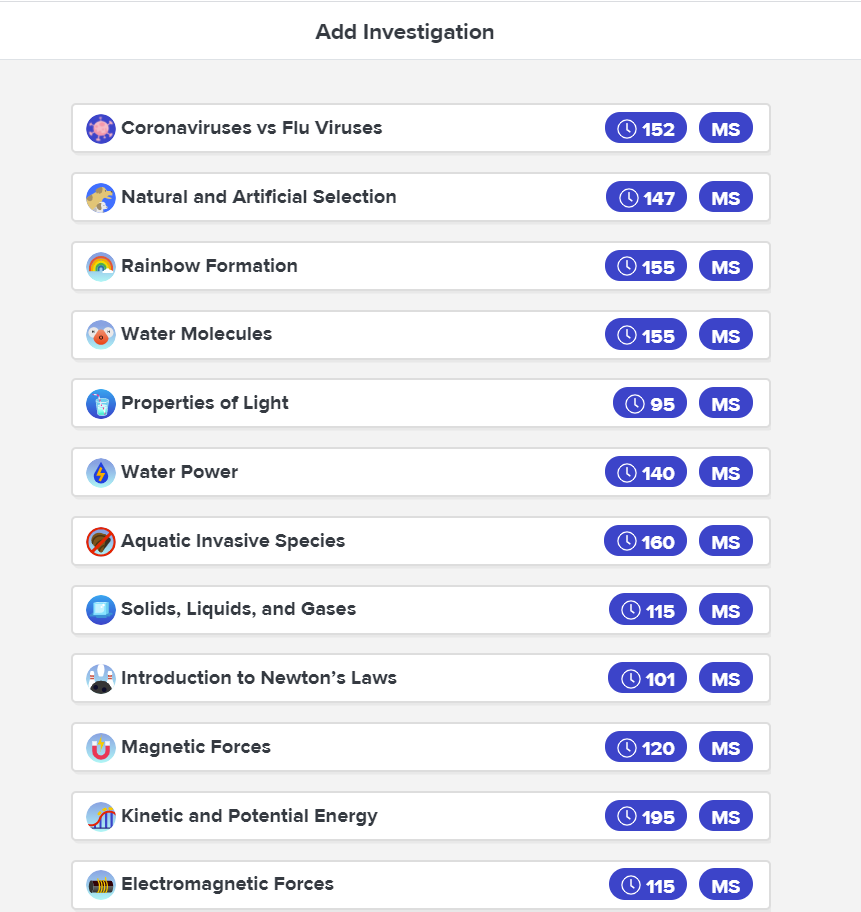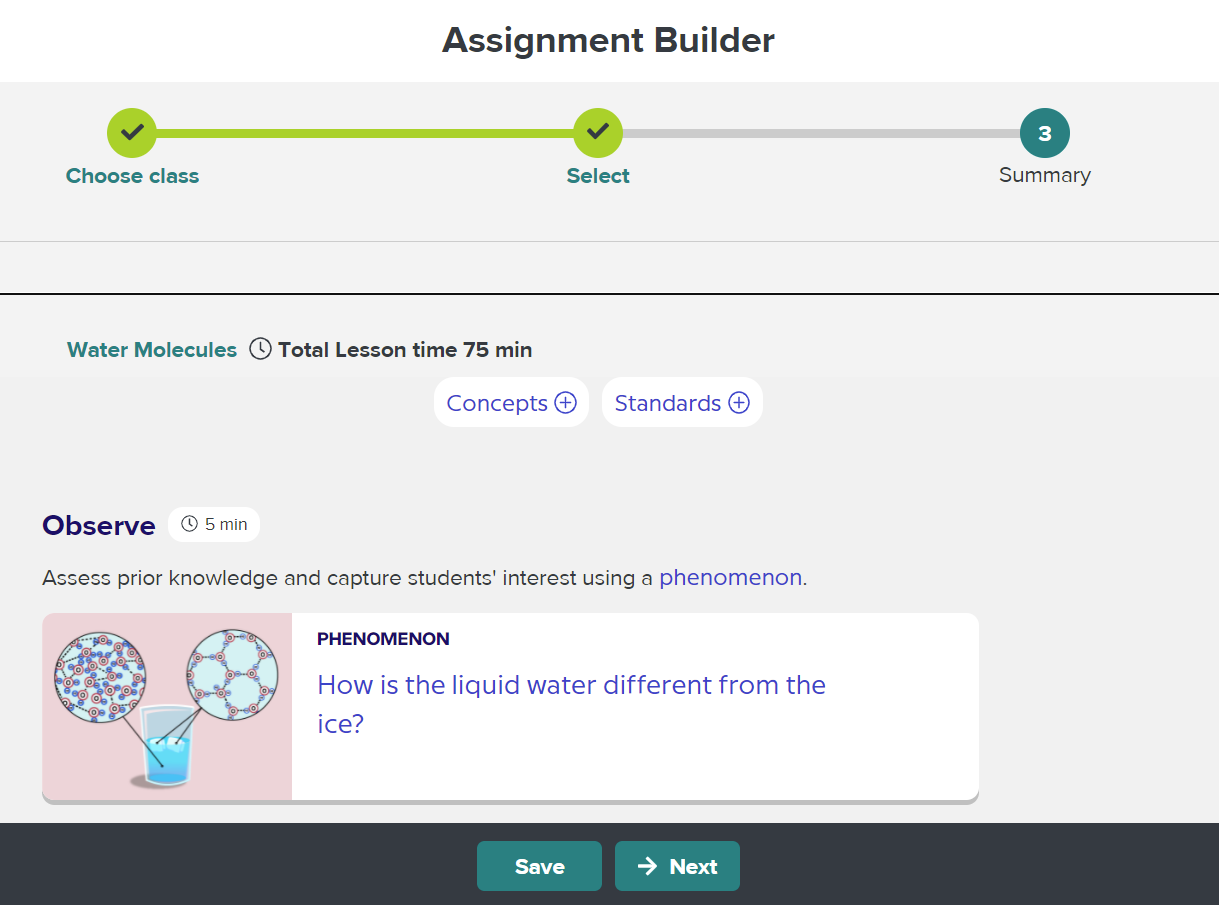 Once you've created the assignment, it will appear on your students' Dashboards immediately, or on the scheduled date, if applicable.