Once students have completed all resources within a Unit, they may be assigned a Unit Assessment or a Mini Assessment.
Unit Assessments are summative assessments that provide teachers and administrators with actionable insights toward the development of student mastery and success in state assessments.
Mini Assessments cover just one standard at a time, and can be implemented more flexibly during the school year.
IN THIS ARTICLE
Assigning a Unit Assessment
Completing a Unit Assessment
Assigning a Unit Assessment
Assigning an assessment is just like assigning an Investigation. First, navigate to the unit page for that particular unit and scroll down to see all of the assessment options. Click the assessment you want to use.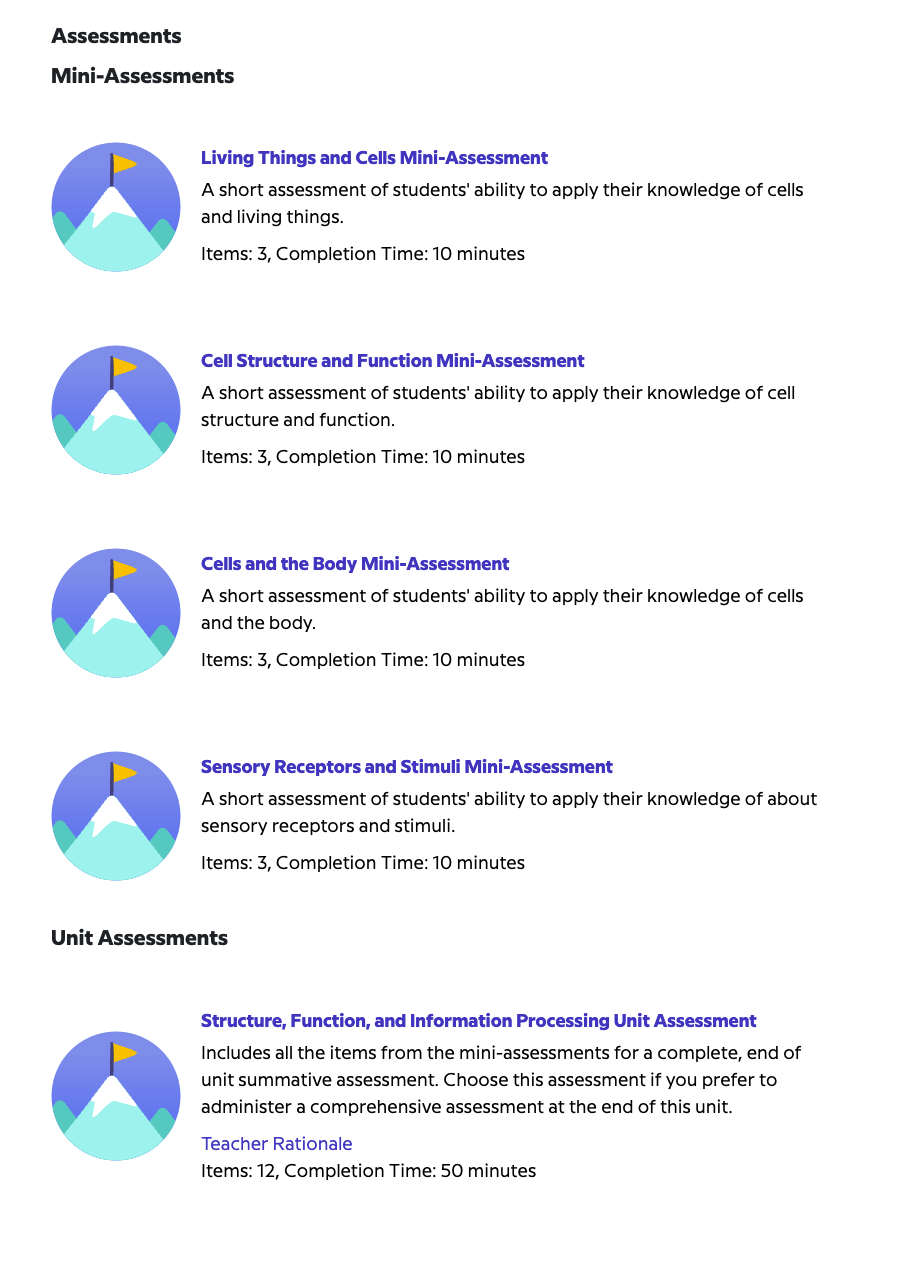 On the Unit Assessment page, click "Assign This Unit Assessment."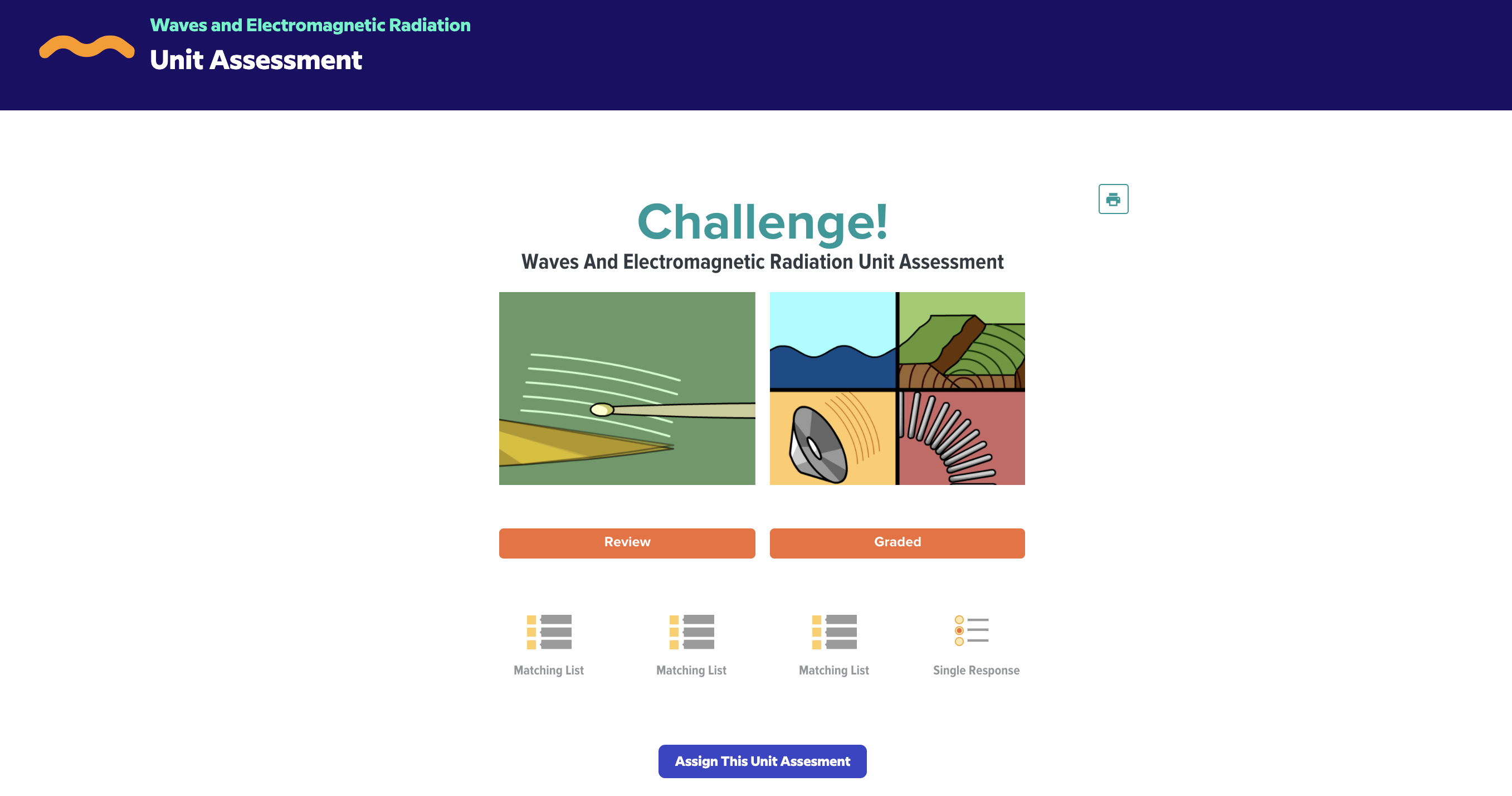 In the assignment builder, select a class to assign the assessment to and select specific students if desired. Optionally, pick a date to schedule the assignment to appear and/or a due date.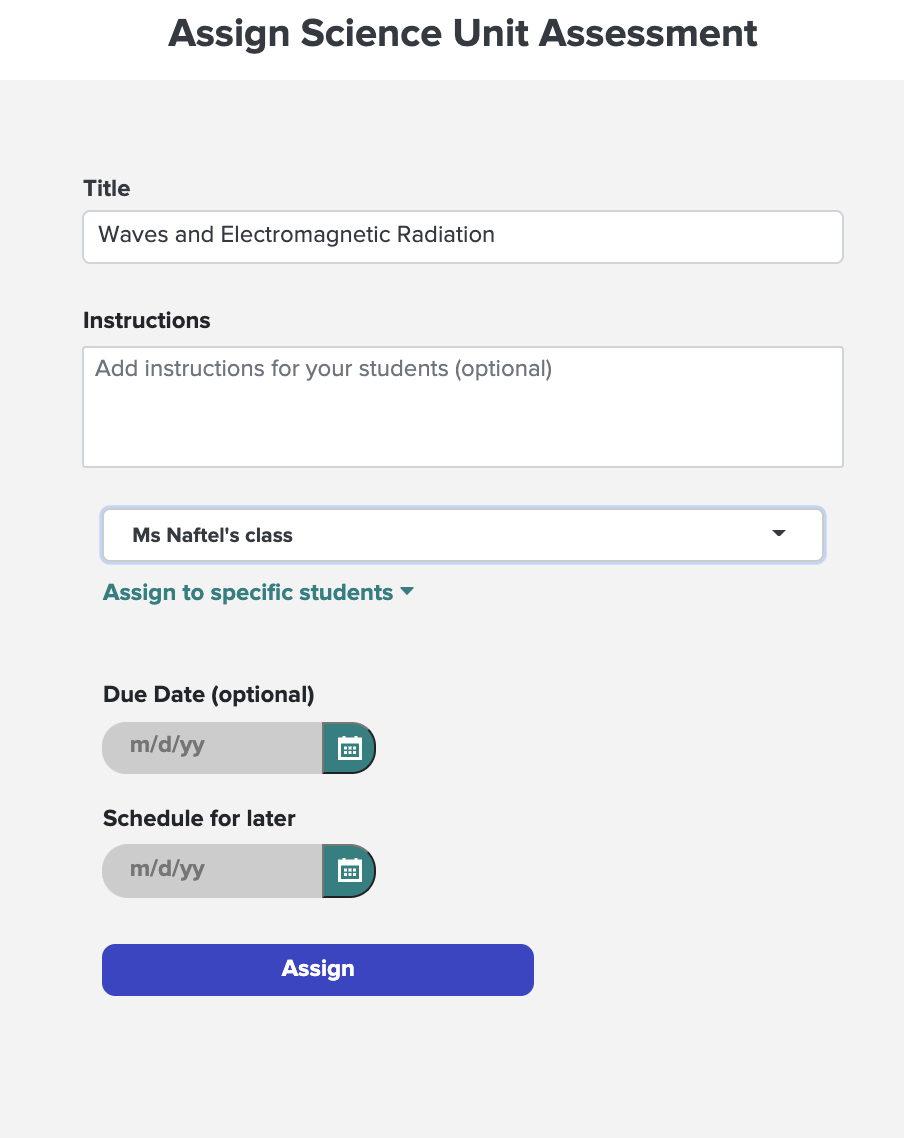 Please note that you can only assign an assessment from the Unit page in BrainPOP Science - you can't assign it from your dashboard.
The assignment will show up on your students' dashboard on the scheduled date (or immediately if no date is chosen)!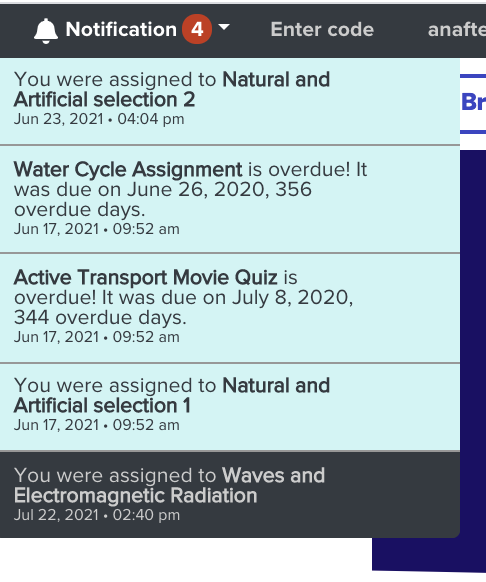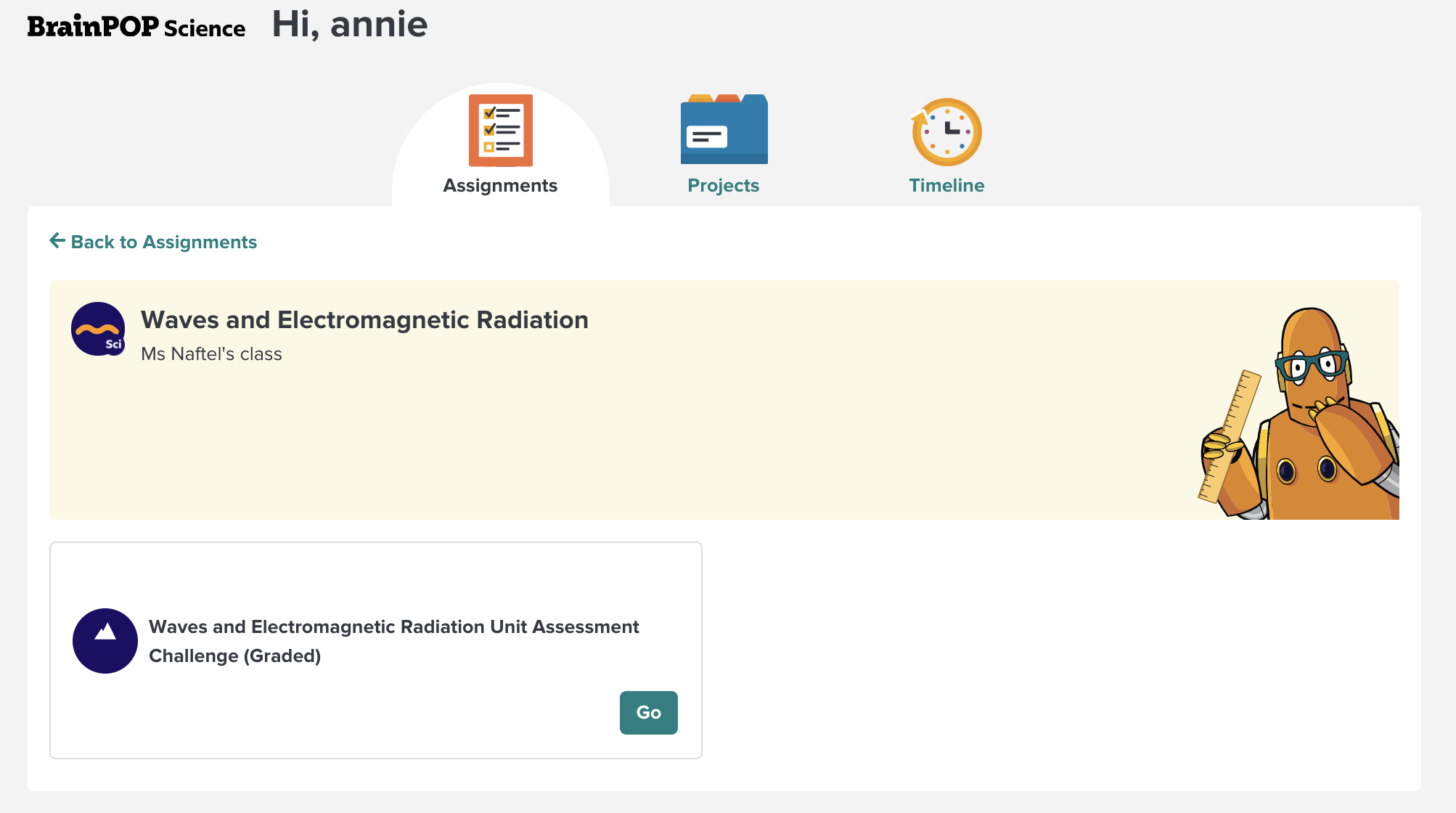 Completing a Unit Assessment
When a student logs in, they will see a notification on the Utility Bar letting them know that they have a new assignment. When they click on this assignment, they will be taken to the Unit Assessment on the Student Dashboard, as shown above.
When they click Go, they can begin the Unit Assessment. Depending on the instructions from the teacher, the student may either take the Review or the Graded version of the Unit Assessment.

The student will then complete all the questions within the Unit Assessment.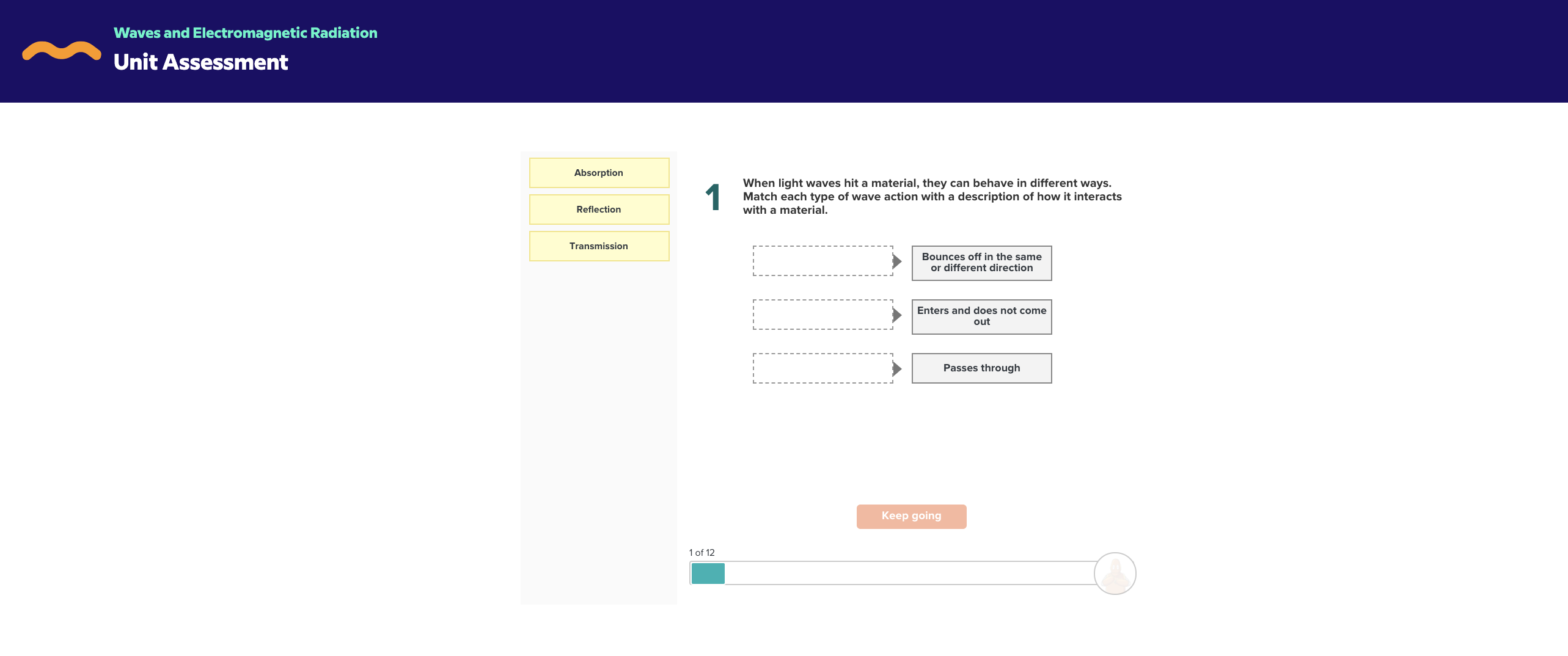 The student will get a confirmation upon completing and submitting a Unit Assessment. The results can be found in the Teacher Dashboard!