You can monitor student progress on investigations through the Investigation Progress Page. To get to this page, navigate to your Dashboard and click on the BrainPOP Science assignment under the Assignments section: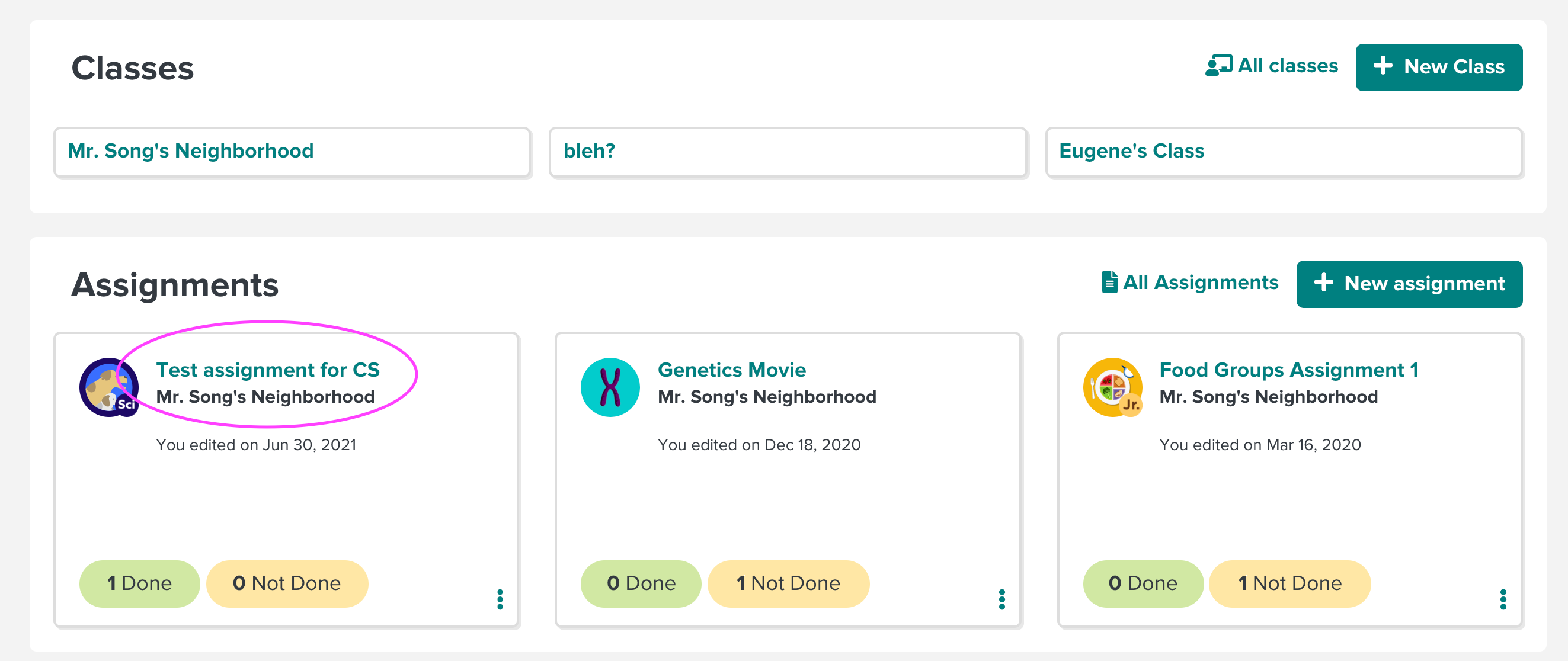 Selecting the assignment will take you to the Investigations Progress Page: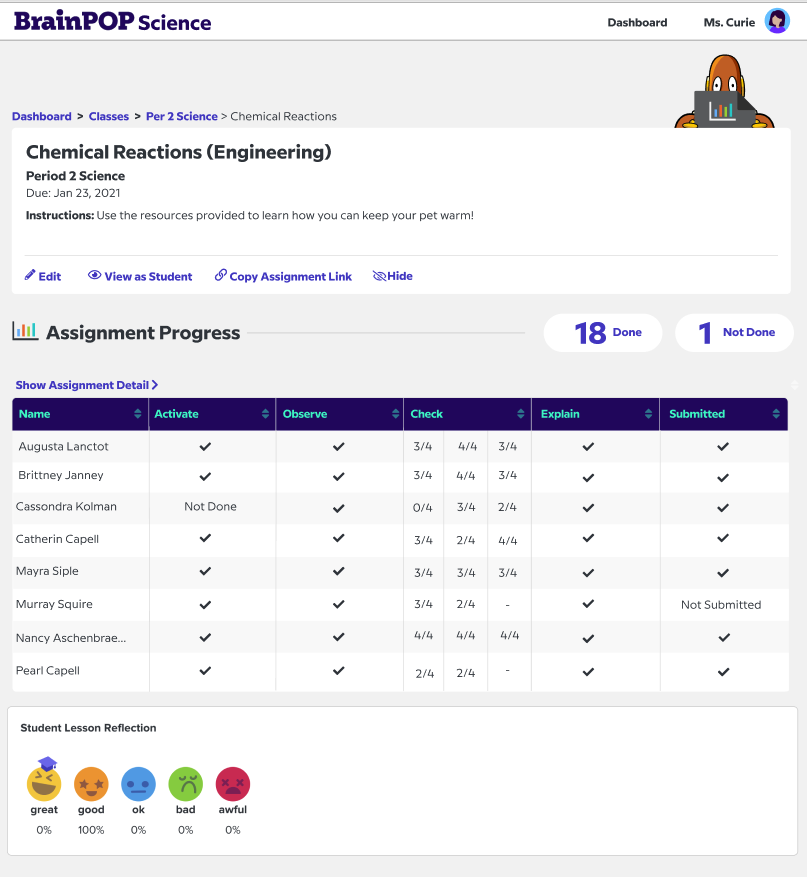 There are a few relevant elements to note here:
The Submitted/Not Submitted counter on the right counts the number of assignments that have been submitted. Please note that students must submit their assignment for it to show as submitted. You may also see assignments that have been submitted, but where some parts are incomplete.



The student table shows the students' progress through the various sections of the investigation (Activate, Observe, Check, Explain) and also whether the student has submitted or not (Submitted).



Students receive check marks if they have completed all the assigned resources in the section. Completion rules vary per resource. For example, a Required Reading is marked "complete" if the student has stayed on the page for longer than 30 seconds whereas a Movie must be watched until the end.



Checkpoints are Challenges, so they will only be marked with a score when the student finishes the Challenge.



Explain contains the Claims, Evidence, Reasoning (CER) form, which is the one part of the investigation that must be complete before a student can submit.



Student Lesson Reflection is an average of the reflection scores that all the students in the class have indicated in their investigation. Note: Students are NOT required to complete this step in order to submit their investigation.



View Investigation Report In Detail: Click this link to see details of each students' work, and to comment on and grade them.


Note: If you click through to the class instead, you will see BP Science assignments marked with a custom icon that says "Sci":