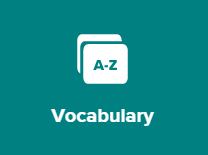 Vocabulary accompanies every BrainPOP topic, allowing students to interact with topic-specific vocabulary words. Students can listen, define, and use each word in a sentence. Students also have to option to add up to four additional vocabulary terms.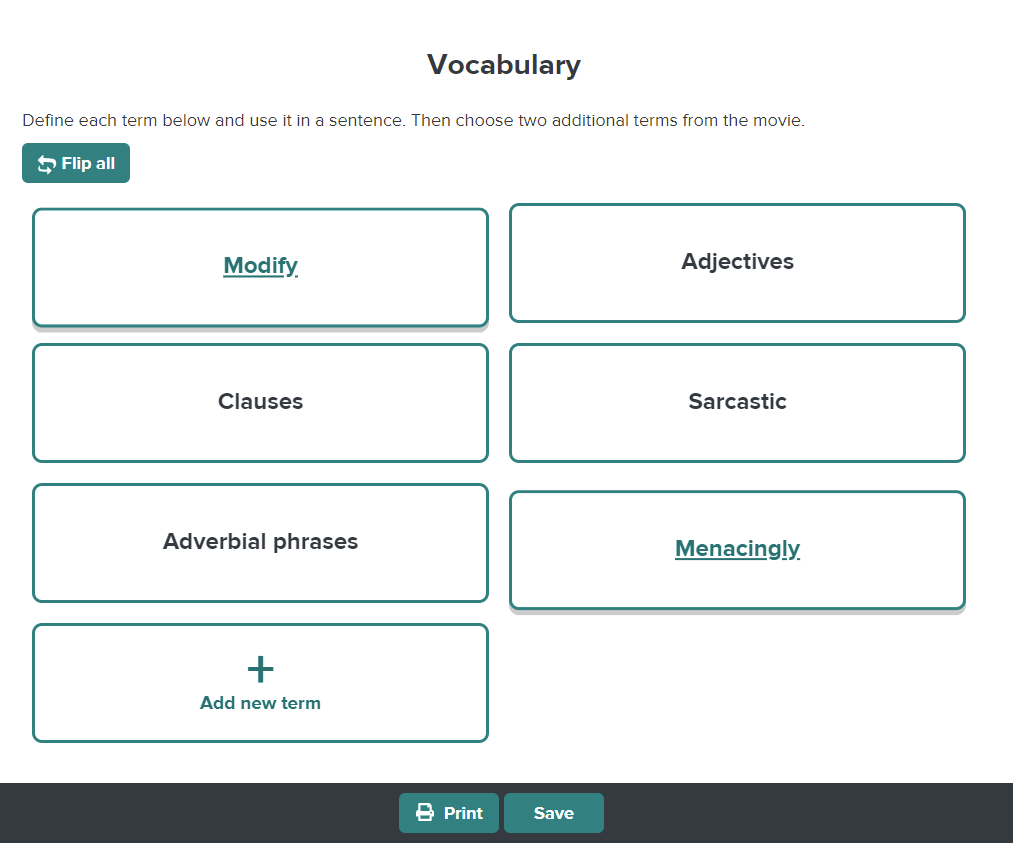 Frequently Asked Questions
Can I access Vocabulary from my mobile device?
Yes. Vocabulary is accessible on desktop, tablet and phone.
Is there an answer key for Vocabulary?
Since Vocabulary is an open-ended activity, there is no answer key or suggested answer available.
Can students print their Vocabulary Worksheets?
Yes. Students have the ability to print the Vocabulary worksheets. They can select to print a a blank worksheet or they can print it with the answers they saved.