IN THIS ARTICLE
Challenge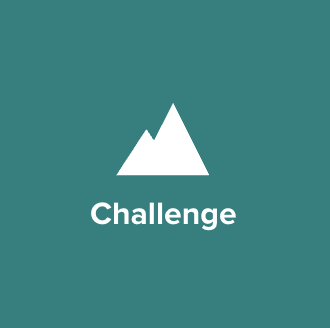 Challenge accompanies nearly 200 BrainPOP topics across the curriculum. This auto-graded interactive activity challenges students to apply critical thinking skills related to movie content. Each Challenge contains four of the following eight task types:
Concept Map
Diagram Label
Fill in the Sentence
Match
Multiple Response
Sequence
Text Highlight
Venn Diagram
To find topics with Challenge, type "Challenge" in the search field at the top right corner of BrainPOP pages.
You can choose Review or Graded Challenges. Review mode informs students of how they are performing before completing the Challenge, while Graded mode allows you to assess their knowledge after completing the Challenge.
BrainPOP Educators provides teaching resources for best practices on using Challenge in your classroom.
Frequently Asked Questions
Can students resume an unfinished Challenge?
Yes! When a student navigates to a Challenge they have done part of, they will be asked if they wish to continue from their saved progress or start over. From the assignment page on their dashboard, they should click 'Continue' next to the activity to continue their work.
Can I access Challenge on my phone?
Challenge is accessible on desktops and tablets, but not mobile devices.