BrainPOP offers content for almost 900 topics across the curriculum, including core subjects PLUS the arts, health, and technology. Each topic delivers information though a whimsical, age-appropriate animated movie. Quizzes and other interactive activities encourage playful assessment of the content. Students can produce BrainPOP-style movies, digital concept maps, and coding projects to express what they learn creatively. Primary sources and thousands of related informational text passages deepen their growing curiosity about each topic while honing key reading and writing skills. The BrainPOP platform encourages higher-order thinking, improves cognitive and literacy skills, and encourages students to think critically and creatively.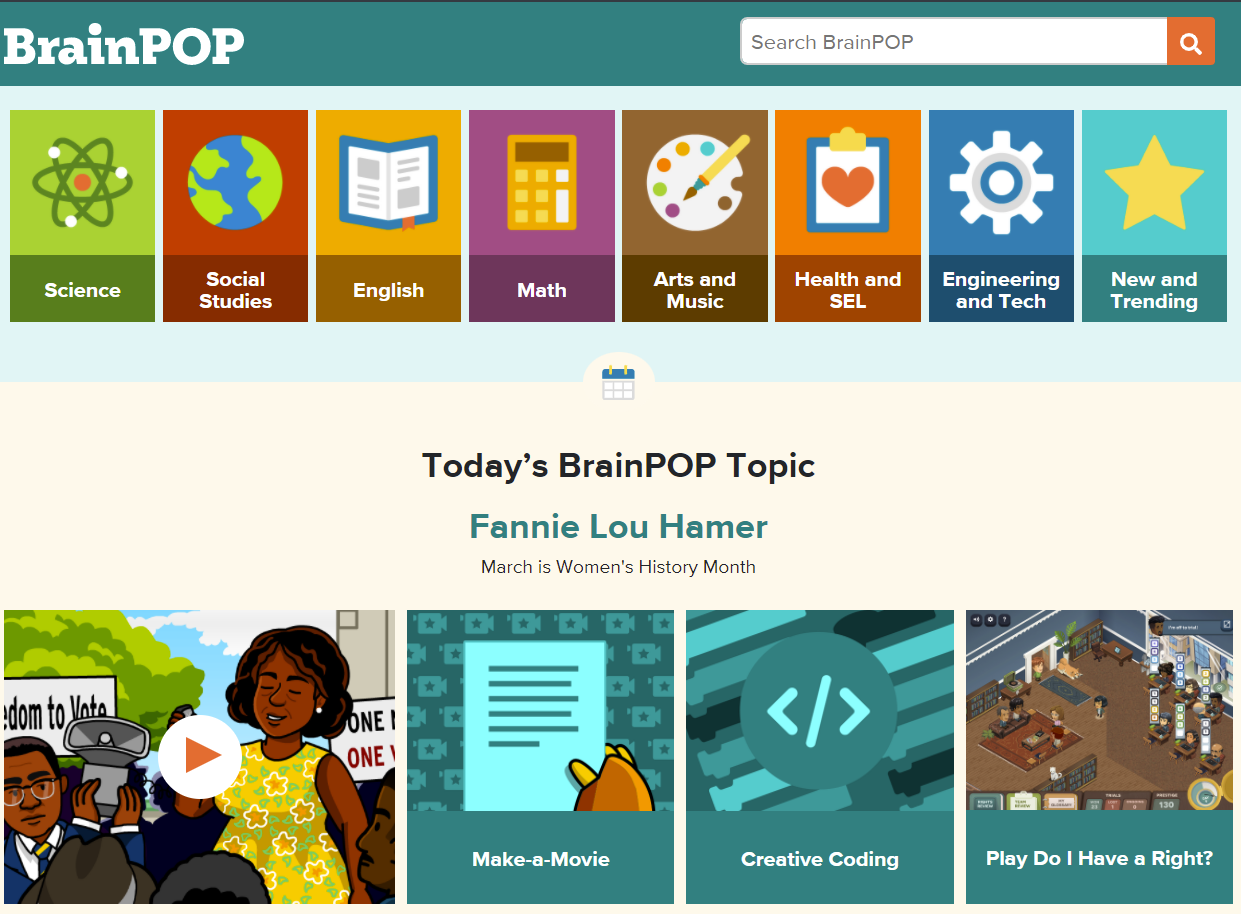 ---
Frequently Asked Questions
Which age group is BrainPOP appropriate for?
BrainPOP topics are appropriate for students in grades 3 through 12. Some topics are directed toward elementary school learners, while others address more sophisticated subject matter.
Are BrainPOP topics aligned to Common Core standards?
Yes. Every BrainPOP topic is aligned to Common Core, US State, and NGSS standards. Find out more in this article. Using our Standards Tool, you'll find a searchable database that correlates BrainPOP topics and games to Common Core math and English standards.