BrainPOP topics are aligned to Common Core (CCSS), US State, and Next Generation Science (NGSS) standards for grades 3-12.
You can find them on every topic under Teach This Topic.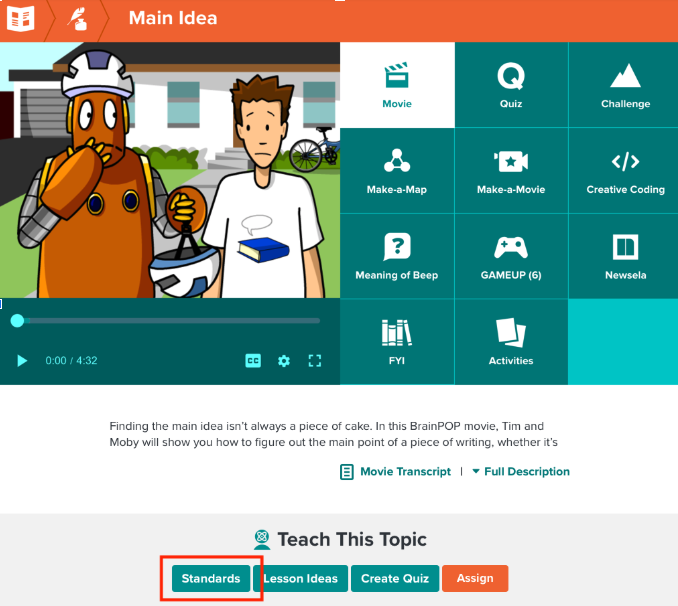 Click Standards to view feature level standards for the topic.
The topic-related and active viewing standards are affiliated with the Movie, while the other features (like Challenge, Make-a-Map, Creative Coding, etc.) have their own skill-based topic standards. This means teachers will be able to know exactly which feature provides or scaffolds the standard they want to address.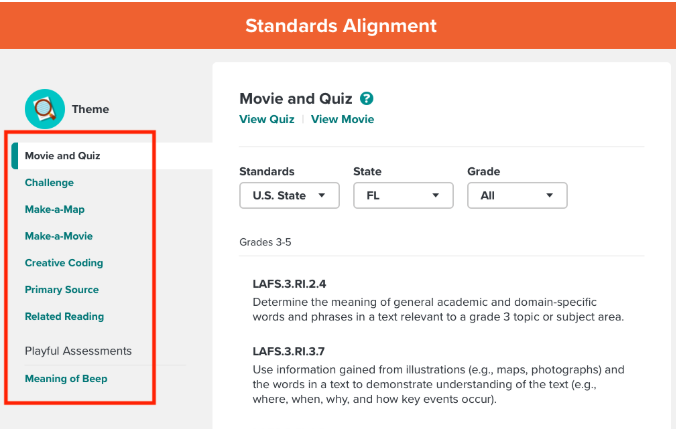 You can also sort standards by grade level.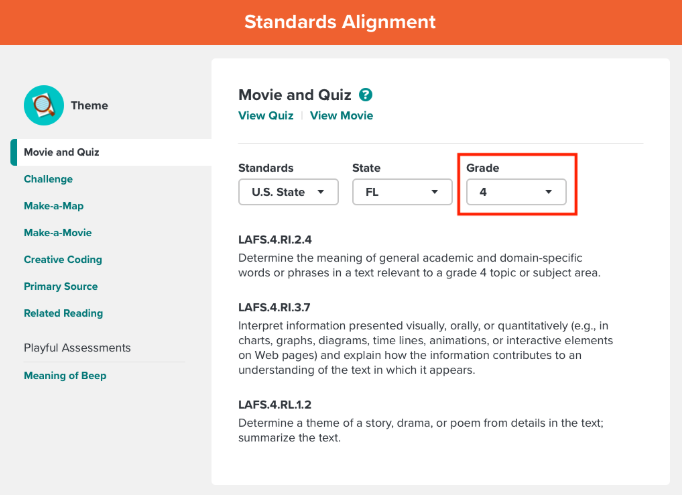 If you are logged in with an individual educator account, we will remember the state, grade level and standard you most recently used.
Frequently Asked Questions
What features on BrainPOP are currently aligned to standards?
The following features are aligned:
Movie & Quiz

Make-a-Map

Make-a-Movie

Creative Coding

Related Reading

Primary Source

Creative Coding

Challenge
These features are coming soon:
Worksheet

Graphic Organizer

Vocabulary

Lesson Plans
Why are Movie and Quiz standards alignments listed together?
Attaching the Movie to the Quiz ensures that students engage in active viewing! This means teachers can ensure that students made a connection with the topic and have an understanding of domain-based language and concepts.
Where can I find content-specific standards alignments?
Content-specific standards alignments are located in Movie & Quiz.
How can I find if BrainPOP has topics that align to specific standards?
You can use our standards search tool to search for content based on academic standards, grade level, and topic.
Are Games aligned to standards?
CCSS Alignments for Games can be found on each game's page. Select the "Standards" button and the game's topic based standards appear. State standards for Games will be coming soon.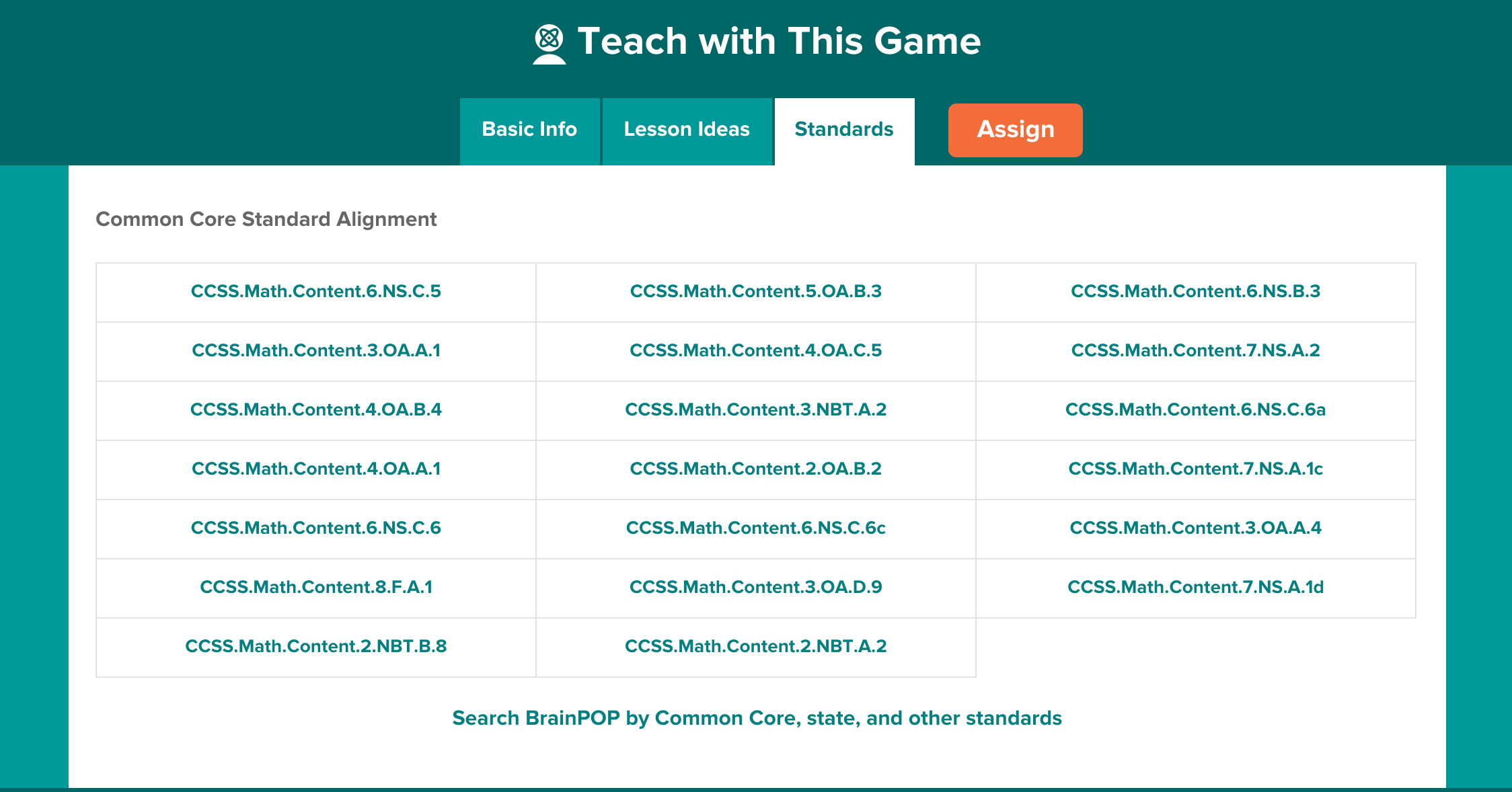 What about standards for Canada, Australia, England and Scotland?
International standards not available on the topic page yet, but they will be coming soon. Right now, you can use our standards search tool to search for international standards based on academic standards, grade level, and topic.