Draw About It is a prompt that accompanies every BrainPOP Jr. topic, and asks students to draw to demonstrate their understanding of a topic. Students may be prompted in the beginning to draw an answer to a math story problem or a food web, for example. We recommend having partners describe their drawings to each other. Teachers can assign this feature to their students to complete.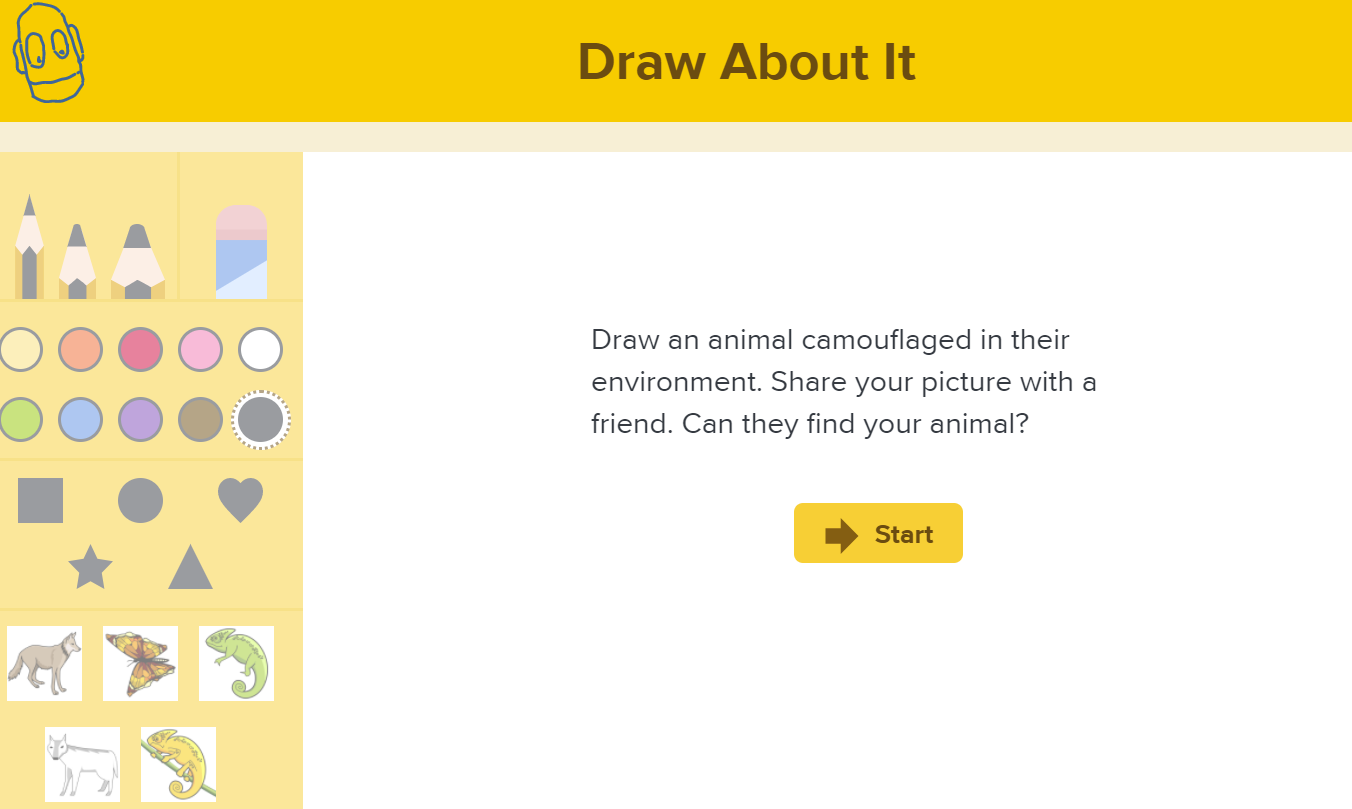 Students can use the images associated with the topic, shapes and sketching tools (pencil or eraser) to complete the activity.
Students can submit a saved drawing at any time directly to their teacher, or as part of an assignment.