Talk About It is a discussion prompt and associated graphic organizer that accompanies every BrainPOP Jr. movie. The graphic organizers, which include Venn diagrams, KWLs, sequence charts, and more, provide note-taking opportunities for students to write down and organize their ideas about the discussion prompt. Teachers can assign this feature to their students to complete.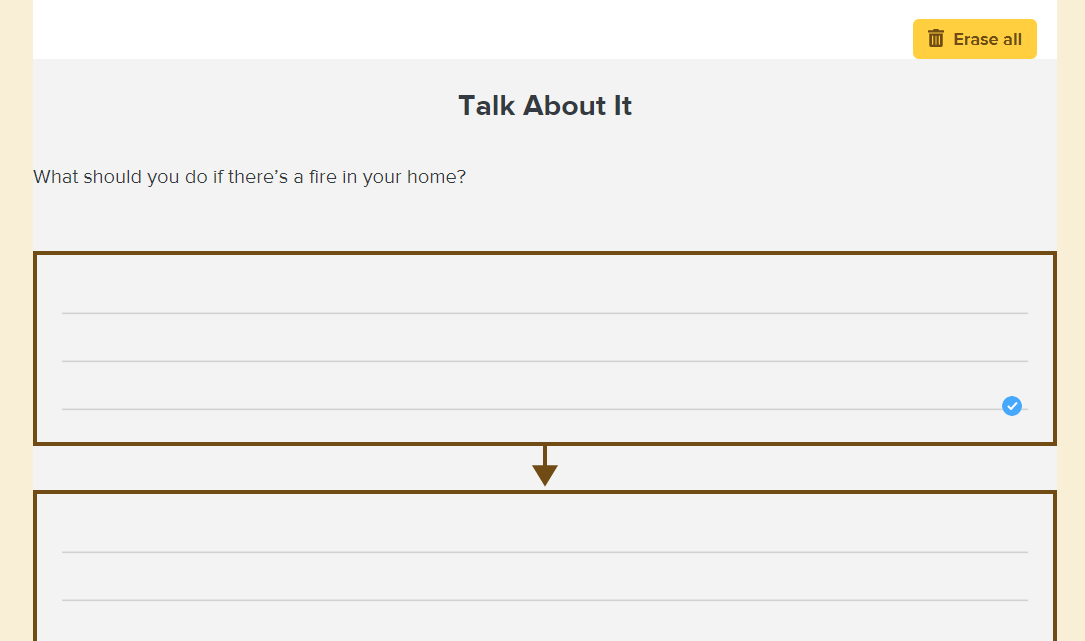 Students using individual student accounts can submit their work to their teacher, or as part of an assignment. They can click the Save button once they've completed it and then click the Submit button to select their class. They can also print their completed work.



---
Frequently Asked Questions
How can I access Talk About It?
Talk About It is only accessible on a desktop computer or tablet.