Talk About It is a discussion prompt and associated graphic organizer that accompanies every BrainPOP Jr. movie. The graphic organizers, which include Venn diagrams, KWLs, sequence charts, and more, provide note-taking opportunities for students to write down and organize their ideas about the discussion prompt. You can print these out or share them using an interactive whiteboard.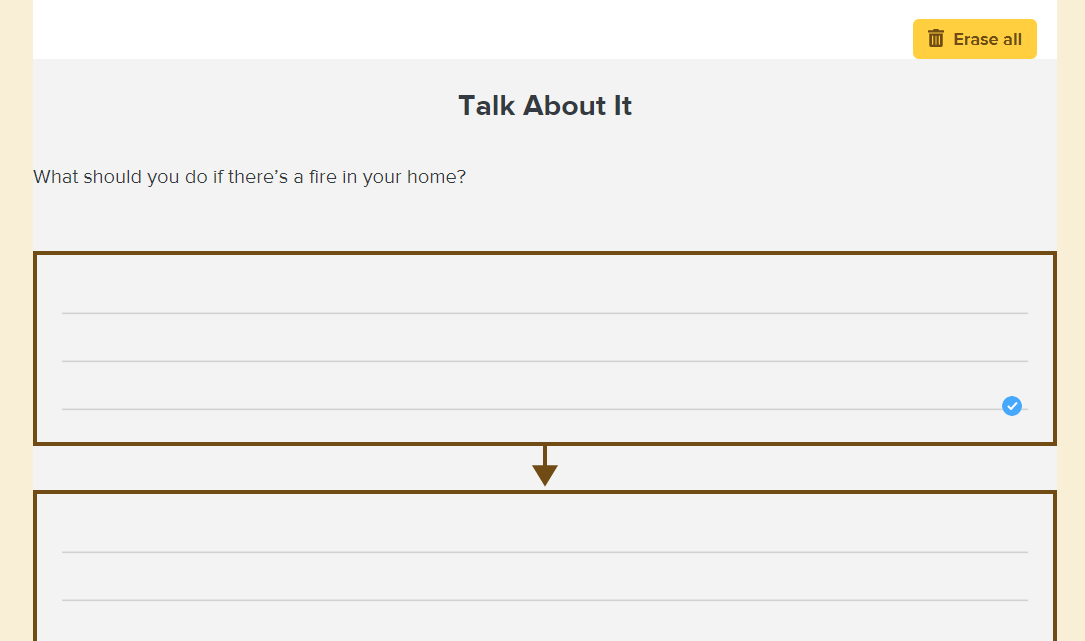 ---
Frequently Asked Questions
What can I access Talk About It on?
Talk About It is only accessible on a desktop or tablet.