Individual student accounts can receive assignments, notifications, and submit work to their teachers.
What you'll Need
Creating Individual Student Accounts
Students can create their own individual accounts when they join their first class.

Students will use the Class Code to join the class. To join your class, students should:
Click

Enter Code

at the top of the screen.

Enter the Class Code and click

Submit

.
Here's what they will see.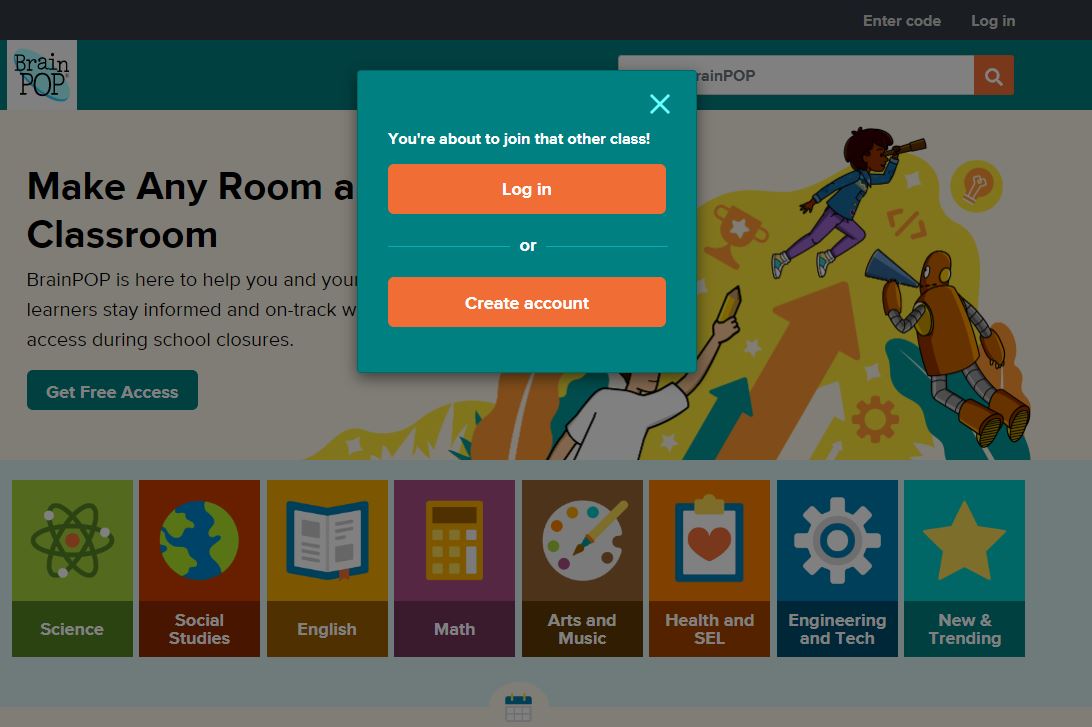 If students are creating their individual accounts for the first time, they should click Create account and complete the form.

If students already have individual BrainPOP accounts, they should click Log In and enter their personal username and password.