Homeschool subscribers can set up one individual educator account with up to four student profiles. Educator accounts includes full teacher and student dashboards, assignment tools, teacher resources like lesson plans, and tracking of all student activity.
IN THIS ARTICLE
Where to find your Educator Account Username
Frequently Asked Questions
Where to find your Educator Account Username:
Your Homeschool Educator account is created when you signed up for your subscription. You should be able to log in to your account using the username and password you created when signing up.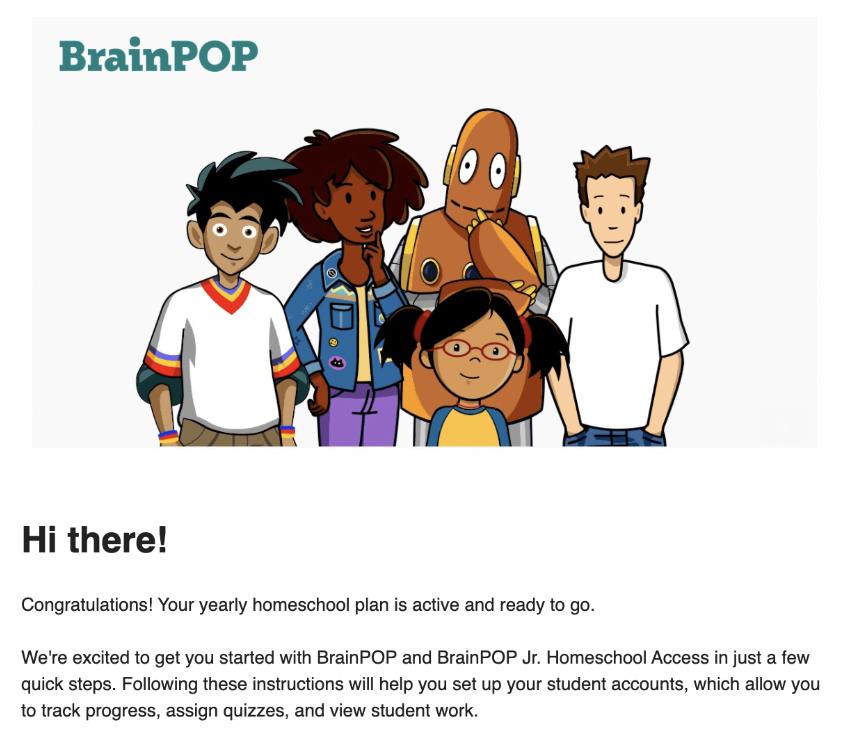 1. Go to BrainPOP or BrainPOP Jr.
2. Click Log in in the top right
3. You'll notice there are two drop down options once clicked: "I'm a kid" and "I'm a grown-up". Please select the option best fitted to you.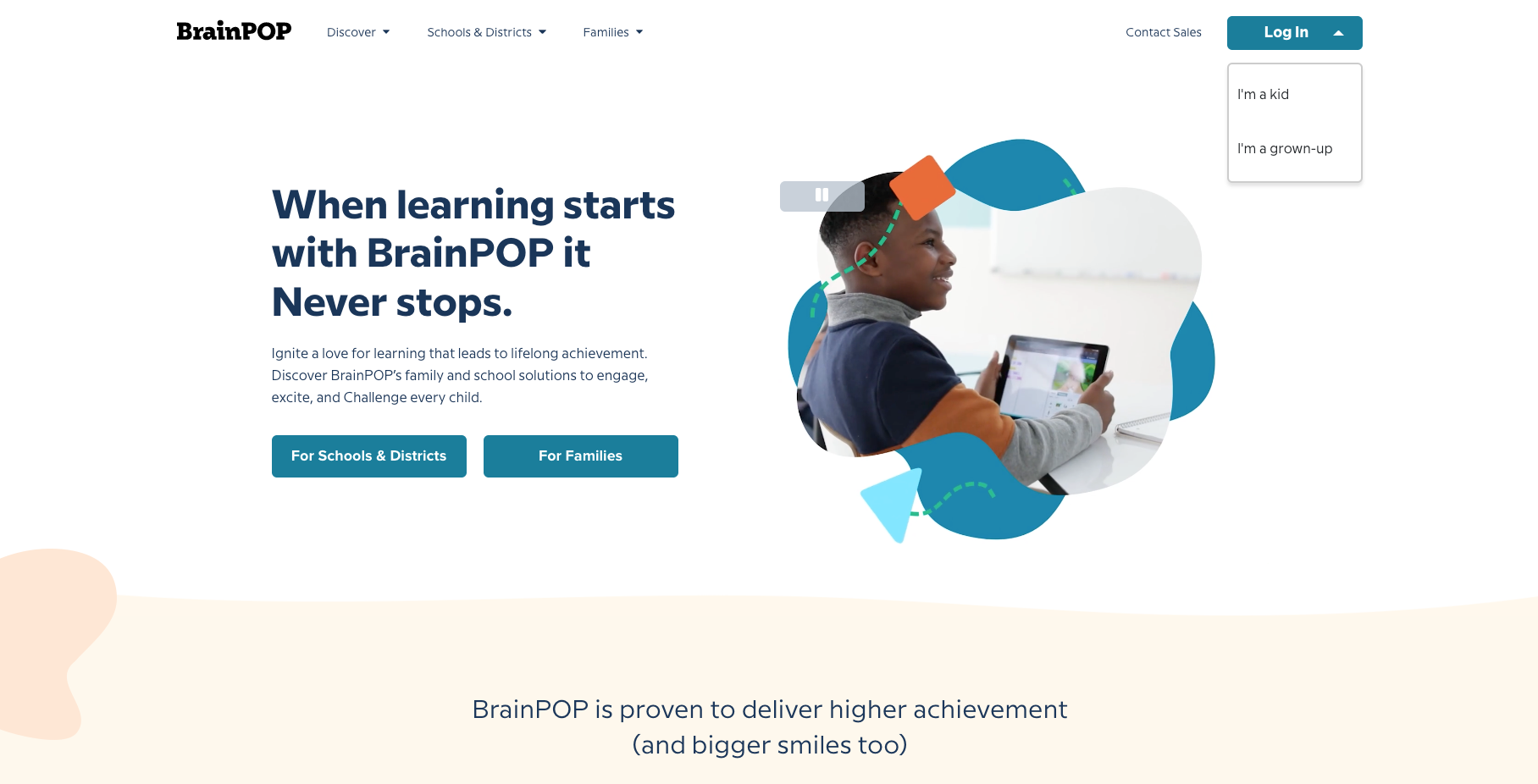 3. If you select "I'm a grown-up," you have the option of logging in with your username and password. If you do not remember your username, you can be reminded by following this link.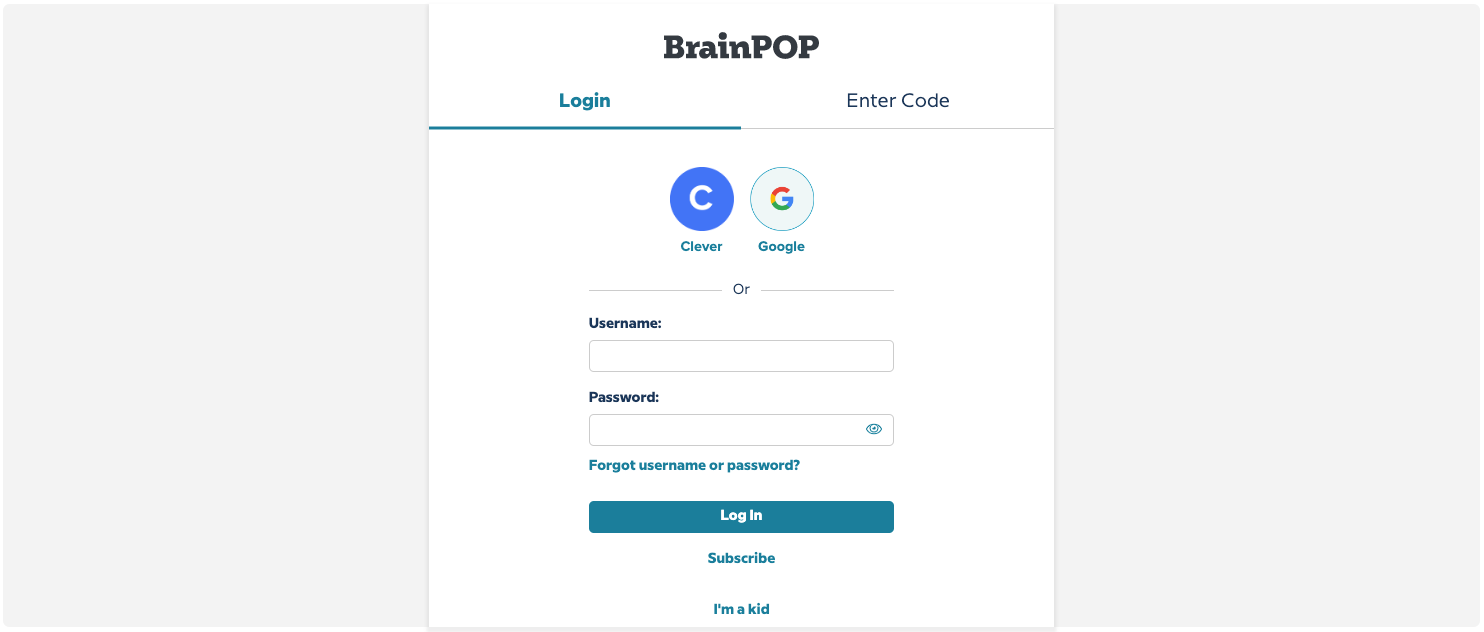 Once logged in, you can go to your teacher dashboard and start setting up classes and assignments.
Frequently Asked Questions
How do I create accounts for my students?
In order for students to create their own accounts, you have to access your educator account first. Once logged in with your educator account, you can set up your first class and add your students. Learn more about creating classes and class codes here.
How do I change the username for my educators account?
If you would like to change your username, please contact us here. Please be advised that the username has to be unique, so please provide a few options.