Every topic on BrainPOP Jr. is accompanied by Lesson Ideas for teachers. You can find Lesson Ideas above the movie and features on a topic page.

BrainPOP Jr. Lesson Ideas are here: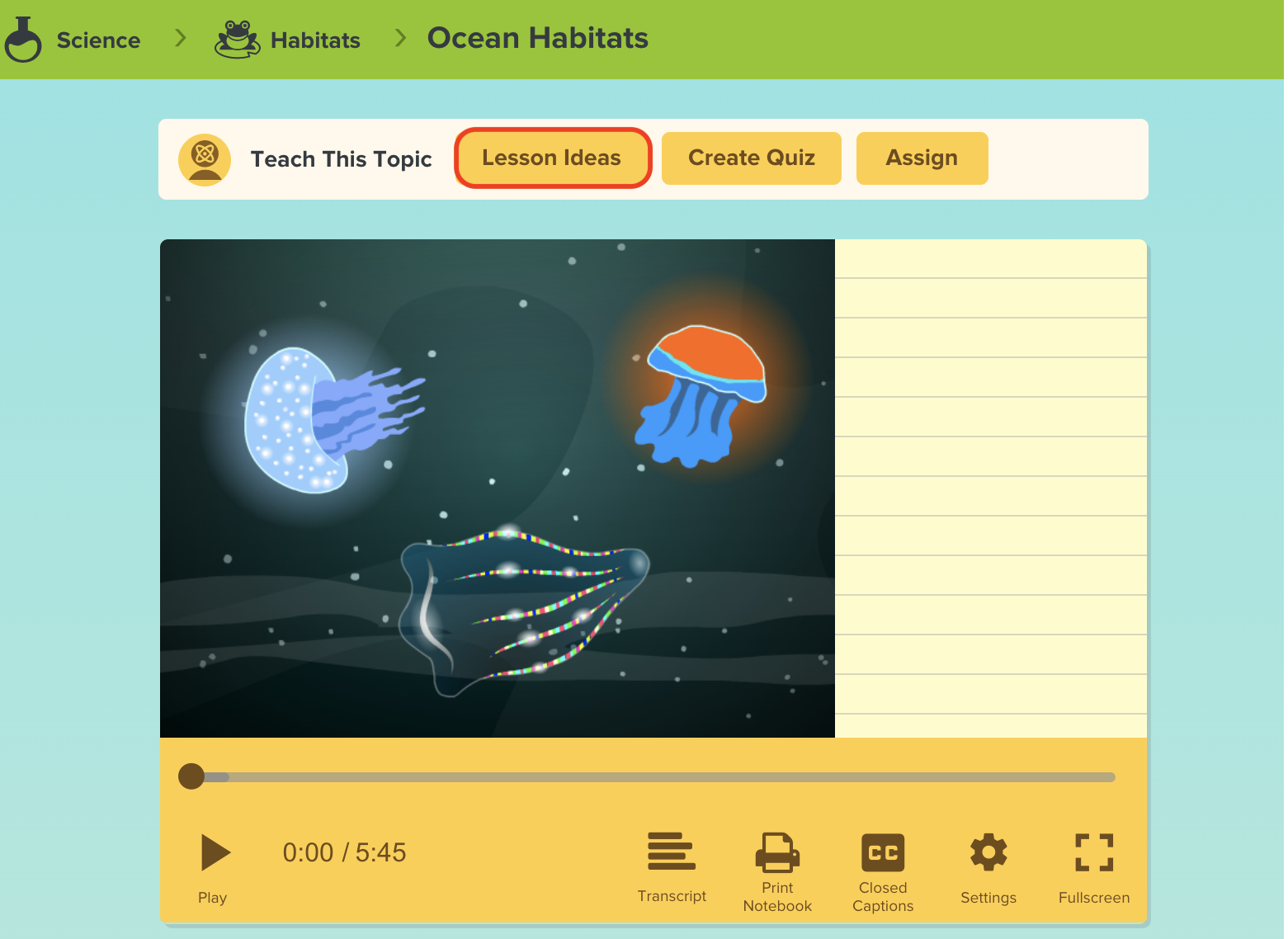 Lesson Ideas pages host a range of topic-related support resources including lesson plans, background information, implementation tips, graphic organizers, videos, customized quizzes, standard alignments, and more.
The detailed lesson plans provide scaffolded support and guidance on incorporating BrainPOP's features and tools into the lesson.
GameUp games are also supported by Lesson Ideas. Each game has a section titled "Teach with this Game." Choose the tab for Lesson Ideas. You can find this at the top of the screen for games on BrainPOP Jr.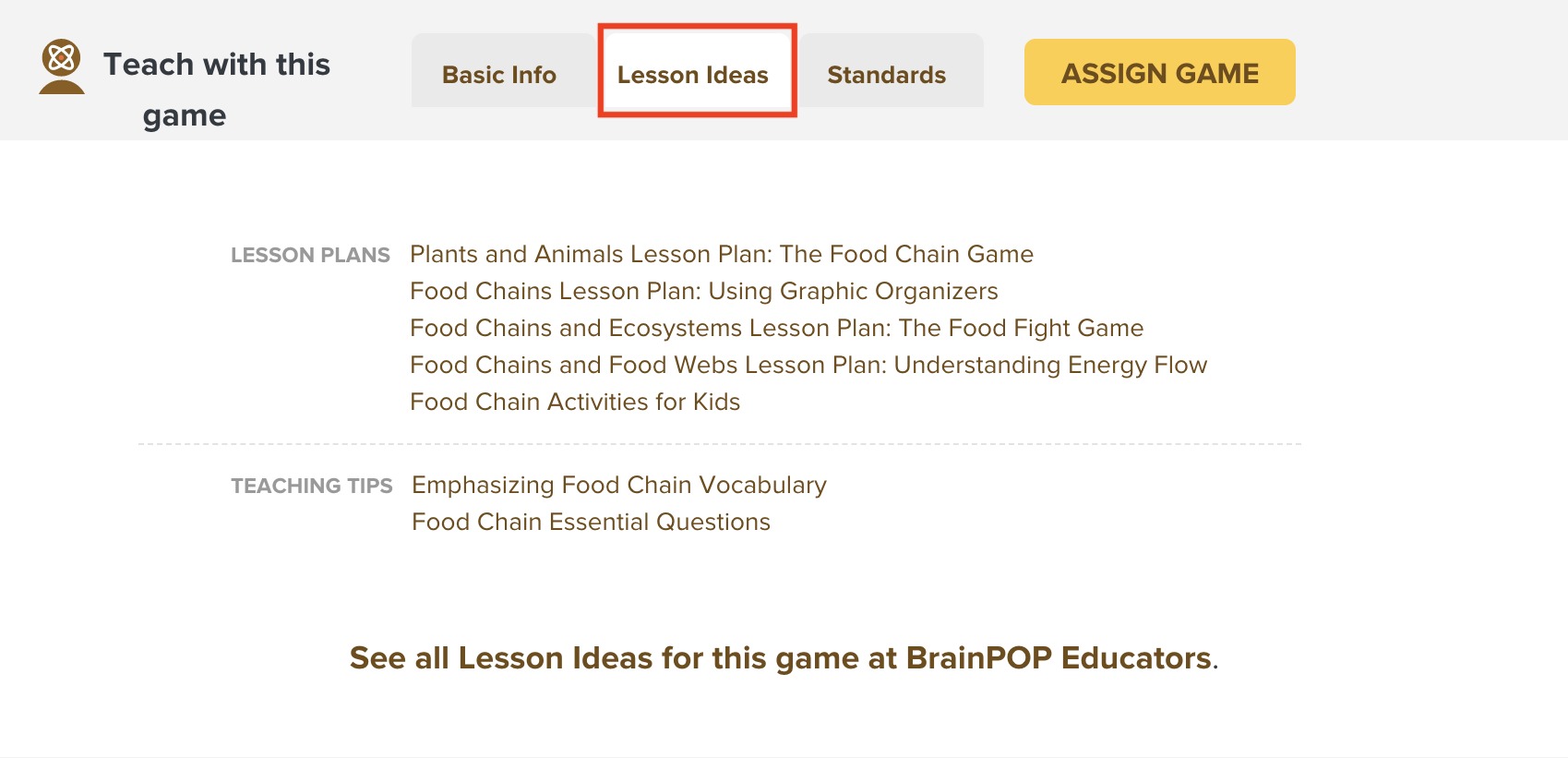 For more support using BrainPOP Jr. in the classroom, explore BrainPOP Jr Teaching Resources for every topic on BrainPOP Educators. Resources include:
Getting Started guides
Lesson plans
Printables
Teaching Tips