IN THIS ARTICLE
Make-a-Map (ELL)
Frequently Asked Questions
Make-a-Map (ELL)
Make-a-Map, BrainPOP's concept mapping tool, accompanies every BrainPOP ELL topic. Make-a-Map invites students to make meaningful connections between concepts and reinforce knowledge using BrainPOP ELL images, keywords, and movie clips.
Students can create a new map or use one of the map templates:
Spider
Vocabulary
Problem/Solution
Cyclical Relationship
Structure
Compare and Contrast
Story Analysis
Storyboard
Make-a-Map supports students by prompting them to demonstrate specific relationships between concepts from the featured movie.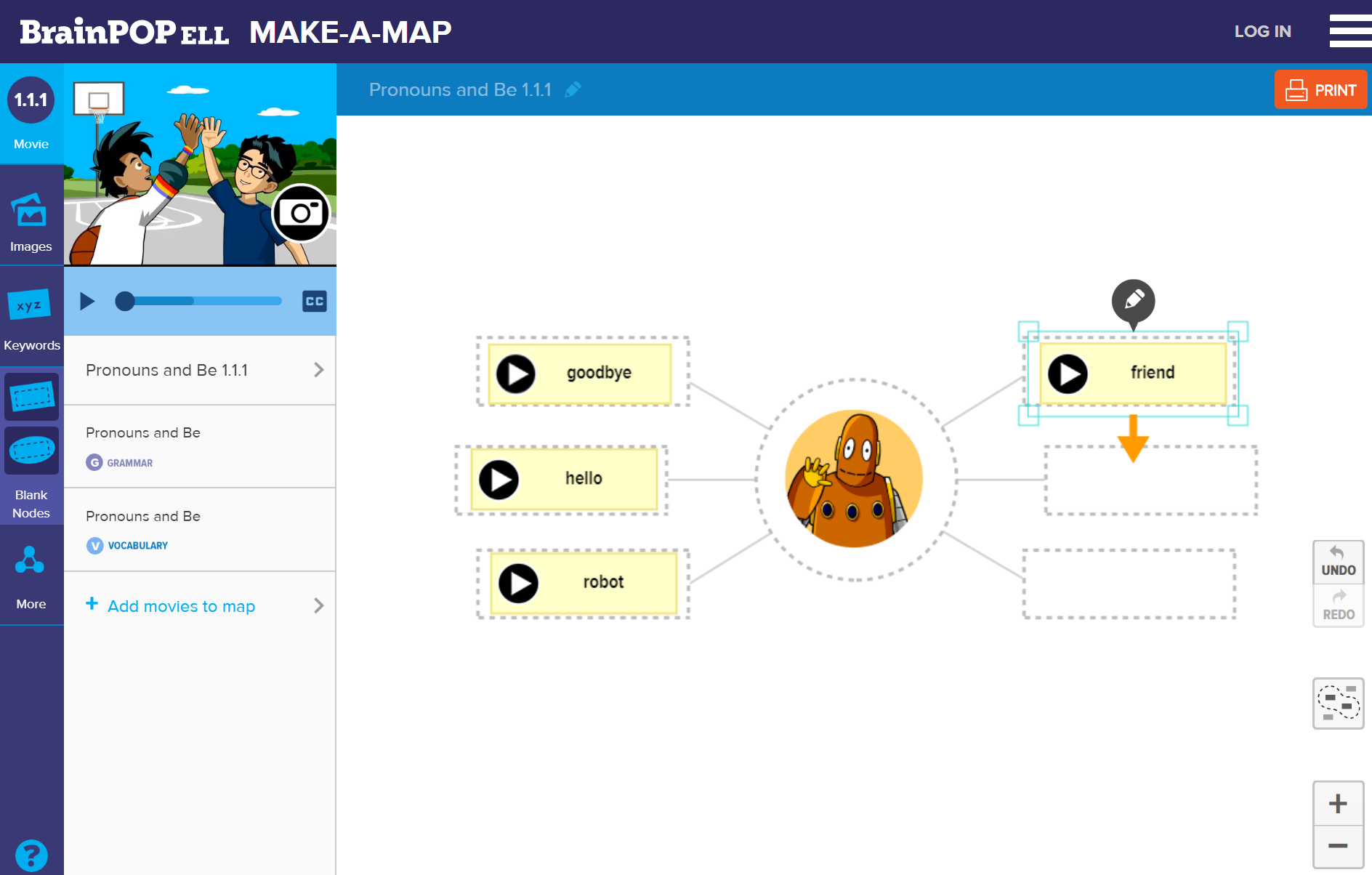 BrainPOP Educators provides teaching resources to help you get started using Make-a-Map in your classroom, including a printable Step Guide.
Frequently Asked Questions
Can students save maps to return to later?
Yes. Students with individual student accounts can save maps and access them later by visiting their Timeline, clicking View for the map, then clicking Edit. Students without individual student accounts cannot save their work, but they can print the maps they create.
Can I assign a template map?
Yes. If you have an individual educator account, you can assign a template map by selecting the desired map template and clicking Assign.
Can I export maps?
Yes. Teachers with individual educator accounts can export maps by clicking Download below the map you are viewing. If you do not have individual accounts set up, you can print the maps you create instead.
Can I acces

s Make-a-Ma

p on my phone?
No. Make-a-Map is not currently available for phones. You can access Make-a-Map on desktops and tablets.
Is there an answer key for Make-a-Map?
Since Make-a-Map is an open-ended activity, there is no answer key or suggested answer available.